Today Garden Ninja took a day off to visit one of the best gardens here in the North West, Tatton Gardens. Tatton gardens feature one of the most authentic Japanese gardens here in Britain alongside some spectacular formal gardens overlooking the grounds. It's a huge garden packed with many surprises and some amazing specimens such as the beech maze which was established in 1795. There is also a large collection of kitchen gardens and even a Victorian fernery! Where to start you may ask? Well, let garden ninja take you on a guided tour of Tatton gardens.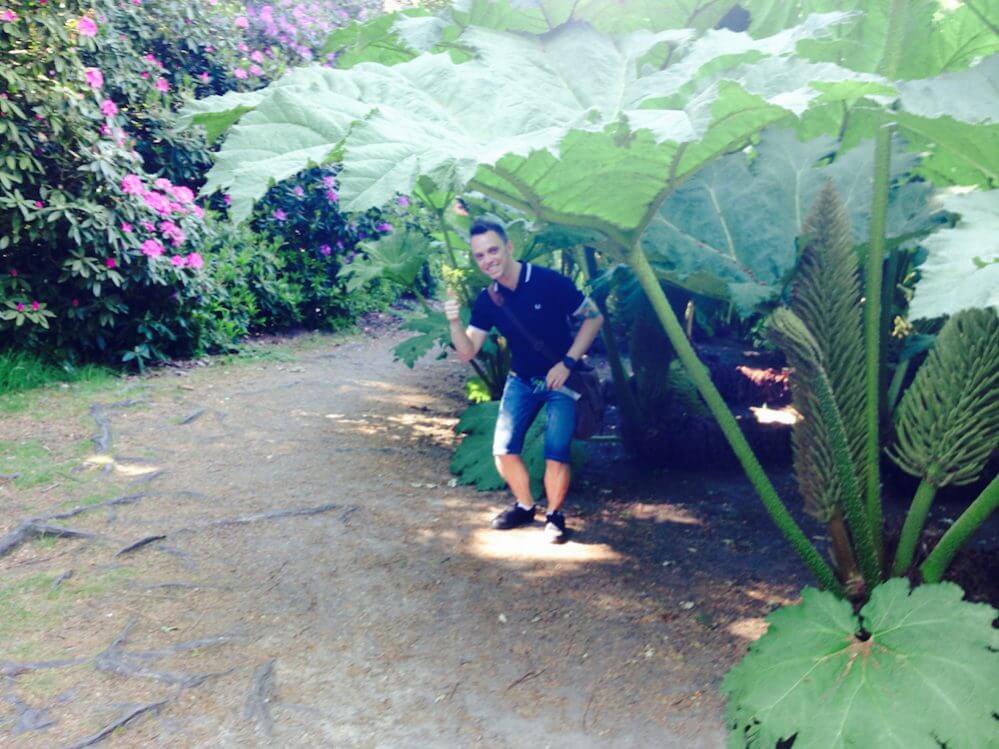 Brief History of Tatton Gardens
Tatton Gardens founded over 200 years ago and has had many design influences during this time. Garden designers such as Joseph Paxton and Lewis Wyatt had a significant impact on the gardens of Tatton. The Egerton family expanded the gardens during the early 1900 and moved the mansion to where the Italianate terrace was constructed, which was a sign of their increasing wealth. Maurice Egerton was the last of the line to inherit Tatton park and his influence can be seen in the inclusion of Rhododendrons and Azaleas. Upon his death in 1958, the estate passed to the ownership of the RHS due to the fact there was no next of kin for him to pass this onto.
Walled Kitchen Garden
As soon as you take your entrance ticket from Tatton gardens you are warmly greeted by the Walled Kitchen Garden. The sun was blazing when I arrived which may have something to do with it, but there's no slow burn with this garden it hits you straight away. This is where Tatton displays its formal 'homegrown' areas with raised beds, corridors of vegetables, fruits trees and edibles all on display.
Leading down the Wisteria covered pergola walkway there are espaliered Apples, Pears and Cherry trees. Espaliered trees have branches that have been trained on cordons, ie are trained against supports that run horizontally. A cordon refers to a single stem with short side shoots that such fruit trees display. You can then fan out the tree or train the cordons sideways increasing the fruit-bearing in a relatively short space. I have espaliered a small apple tree and it is certainly easier said than done! Patience is a virtue and the fine art of pruning correctly. However, if done correctly these look stunning and are incredibly practical for the urban garden. It means you can get more fruit per square meter of fruit tree and it looks fantastic to boot.
Moving through the kitchen gardens you can will then see the thrift lined vegetable plots in the walled garden which will most certainly seize your attention. The walls give this large space a feeling of protection and as the sun bounces off them you can see that the design of this part of the garden is perfectly suited to the plants they grow there.
Japanese Garden
Tatton garden is infamous for its Japanese garden which is at the far end of the broad walk. Alan de Tatton is said to have been inspired by an Anglo-Japanese Exhibition at the White City in London in 1910. He and a team of Japanese workmen set to the task of creating a Japanese Tea garden at Tatton. This garden is now revered to be the finest example of a true Japanese garden in all of Europe. I was struck by the sheer intimacy of the garden. In pictures in Magazines, I found it looked humongous, in reality, I found it a lot smaller than expected. I mean this as a compliment though! The scale is really endearing showing the restraint with the garden and control for scale, planting and viewpoints.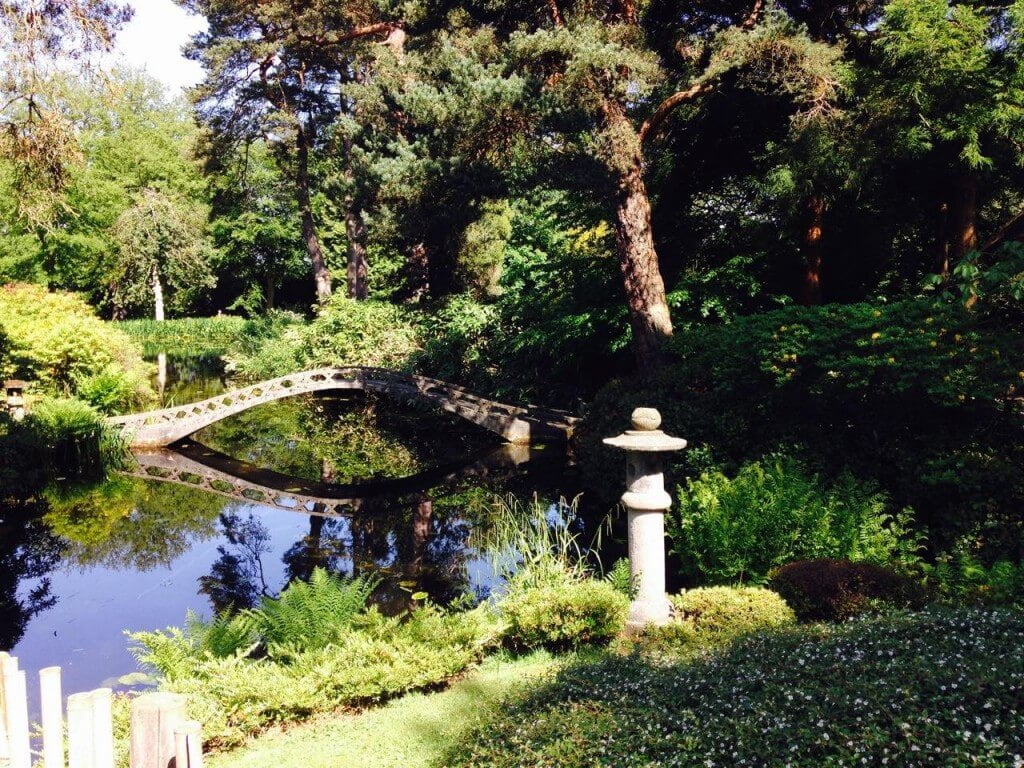 The garden features a number of mythical links, lanterns, carefully selected rocks and the focal point being balance and nature. The garden's design emulates nature over man-made 'design'. One rock has been capped off and painted white to pay tribute to Mount Fuji and there is also a Shinto shrine. Flowers are seen as a distraction in Japanese gardens and are often removed from shrubs. This is to keep one's focus on nature, tranquillity and one's own introspective thoughts.
My only regret is that I hadn't booked on one of the guided tours they run, as I was only allowed to walk around the carefully cordoned off area around the garden. I was tempted to maybe make a break for it and run across the bridge to the tea house but thought better of it!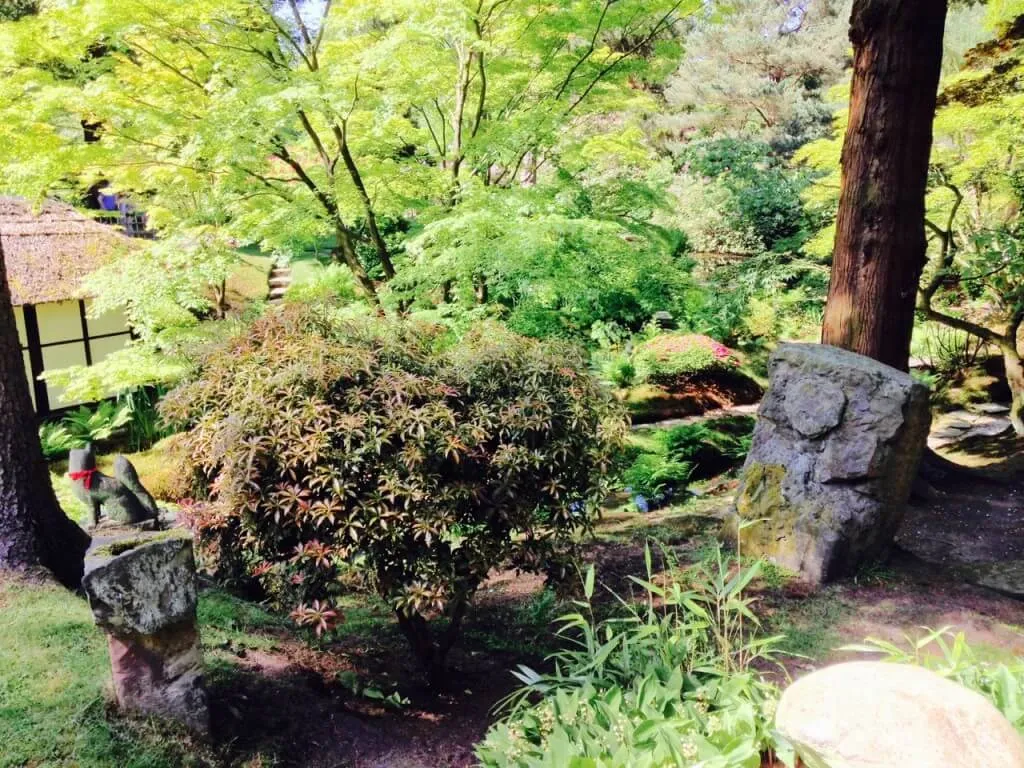 One plant that must get a special mention in my hall of fame plants is Gunnera manicata or more commonly known as Giant Rhubarb! This plant resides just a short stroll back from the Japanese garden and the picture above shows just how huge they are. It really points out the importance of scale in a garden.
Beech Maze
My oldest friends will tell you that one of my more interesting jobs was working as a maze guide, university days when money was tight! You can design a maze using various materials from the grand hedge mazes, corn mazes or even cutting a maze in the long grass. I love mazes. I think part of it is the challenge of getting to the centre part of it before the panic of not being able to get out kicks in.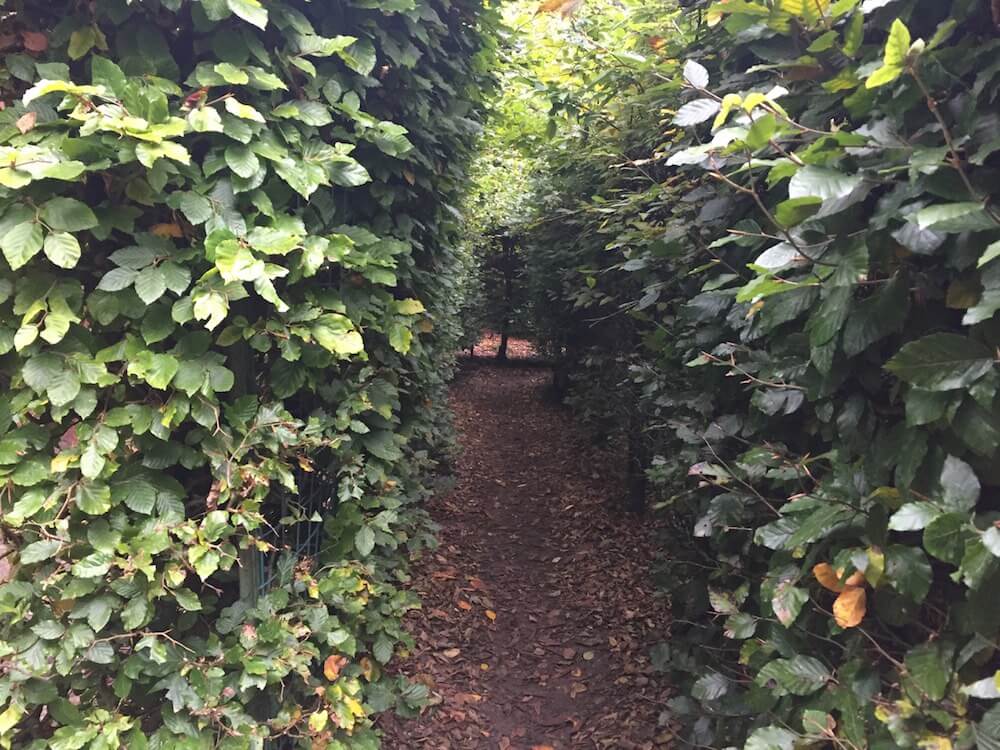 The maze at Tatton was established in 1795 and is made of beech hedges. It's quite tight once you are inside, adding to the drama and feel of being lost. You are rewarded however when you get to the centre of a wood-carved statue of what can only be described as a 'tree wizard'.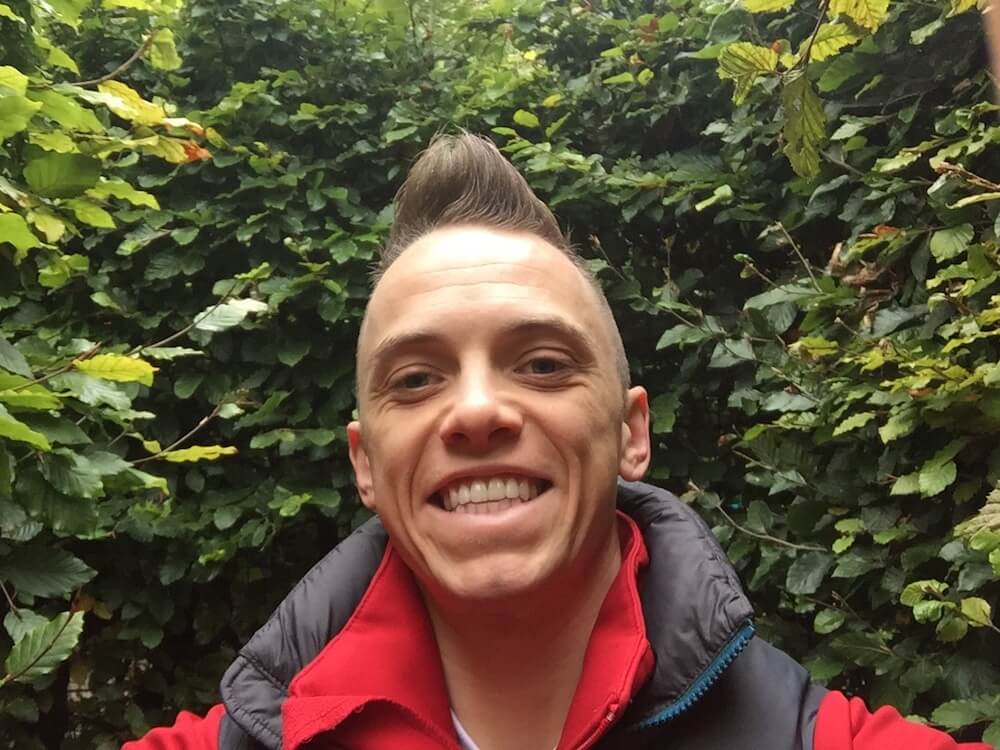 Formal Gardens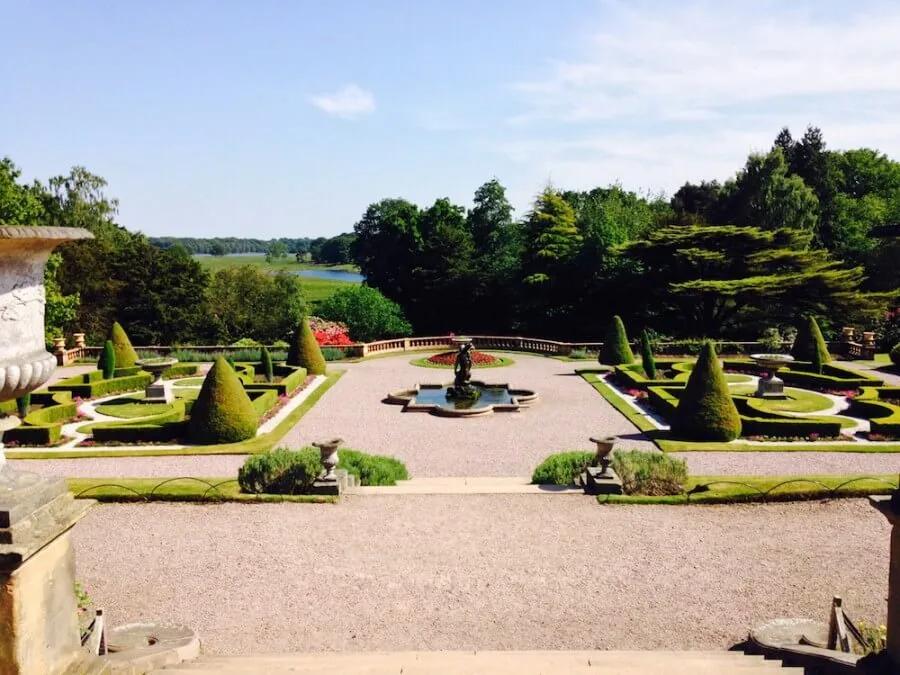 Tatton also has an Italianate terrace in front of the Mansion-house. This formal garden uses a typical symmetrical pattern with plants such as box hedging that is shaped and thrift lined borders. The infill between the patterns is carefully covered in matching gravel to really emphasise the patterns and shapes.
I was so lucky with the weather which was fantastic, it lit up the formal gardens and made me imagine when they were first created. They mirror beautifully the front of the manor matching up their proportions and viewpoints. From the mansion, your eye is immediately taken outwards towards the lake in the distance.
There is also a lovely, if not slightly hidden, Mercury pool. Known to be the mischievous messenger of the Greek gods, Mercury stands in the middle of the pool contained in the woods. I think this is a hidden gem given it's so well disguised.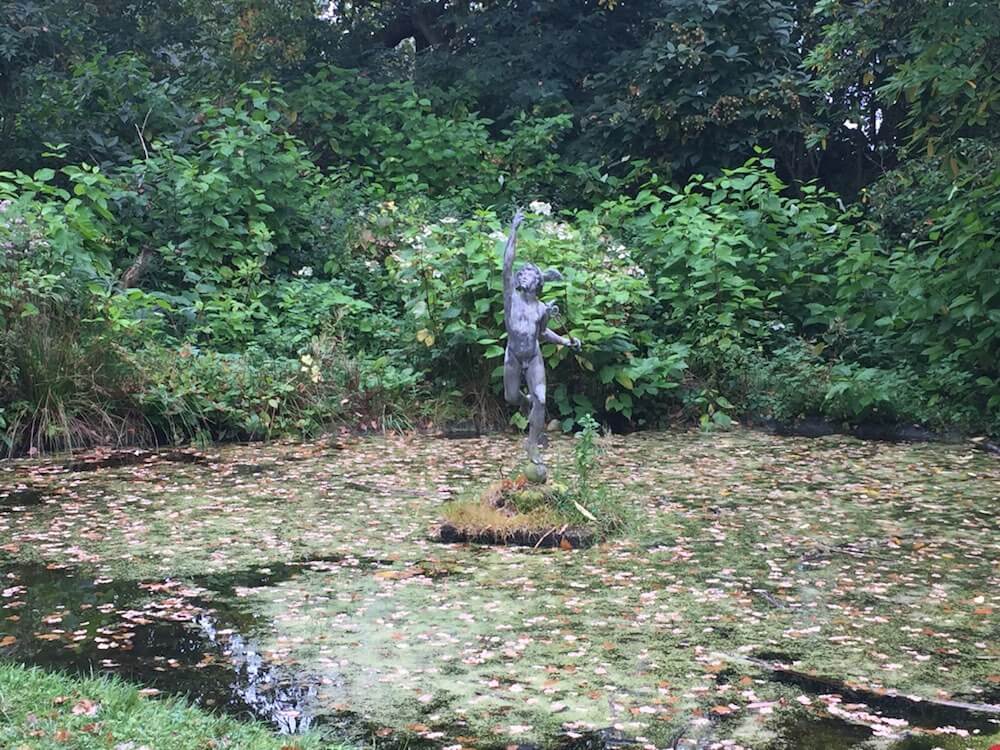 Fernery
You don't see many ferneries these days at gardens and only a handful of commercial garden centres still display ferns in their own areas. Usually, they are either hidden in house plants or dotted around shady border plants like Hostas. The Victorians were mad for ferns and the exotic. So much so they used to build ferneries, massive conservatory greenhouses that were super warm and humid; perfect for ferns! Tatton Park has a large fernery with its own waterfall inside to add to the already sweltering humidity. There is, however, some excellent specimens and example of a tropical garden in there. Great food for thought!!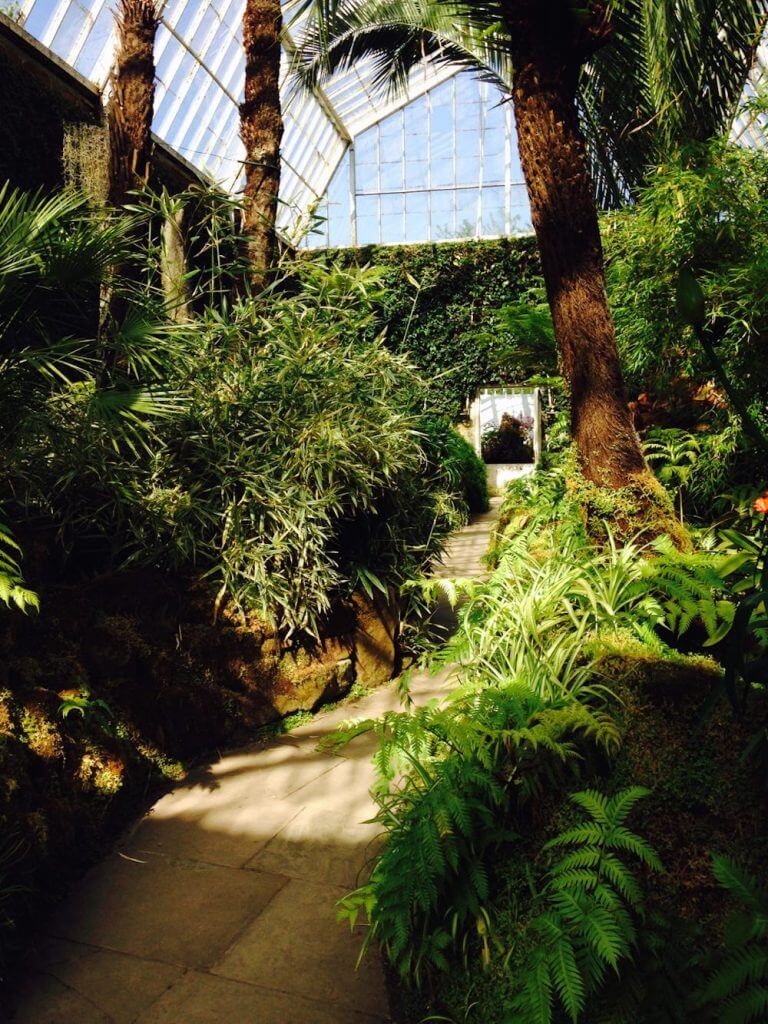 Tatton is also home to the RHS flower Show in July each year. This RHS show features the creme de la creme of garden designers, horticulturists, nurseries and garden experts.
Have you visited Tatton? What's your favourite part, garden or area? Why not share your photos with Garden Ninja? If so why not Tweet, Facebook or Instagram me with your pictures! You can also follow me on Youtube where I've got plenty of garden guide vlogs.