Who is the Garden Ninja/Lee Burkhill?
My name is Lee Burkhill and I am the infamous Garden Ninja. I'm a multi-award-winning Garden Designer, Garden Blogger, Vlogger, Garden Rescue TV Presenter and general plant enthusiast! If you haven't seen the Garden Ninja YouTube channel for gardening guides then check that out here!
Garden Ninja garden design is based in the North West of England covering Manchester, Liverpool, Southport and Cheshire providing spectacular garden design services.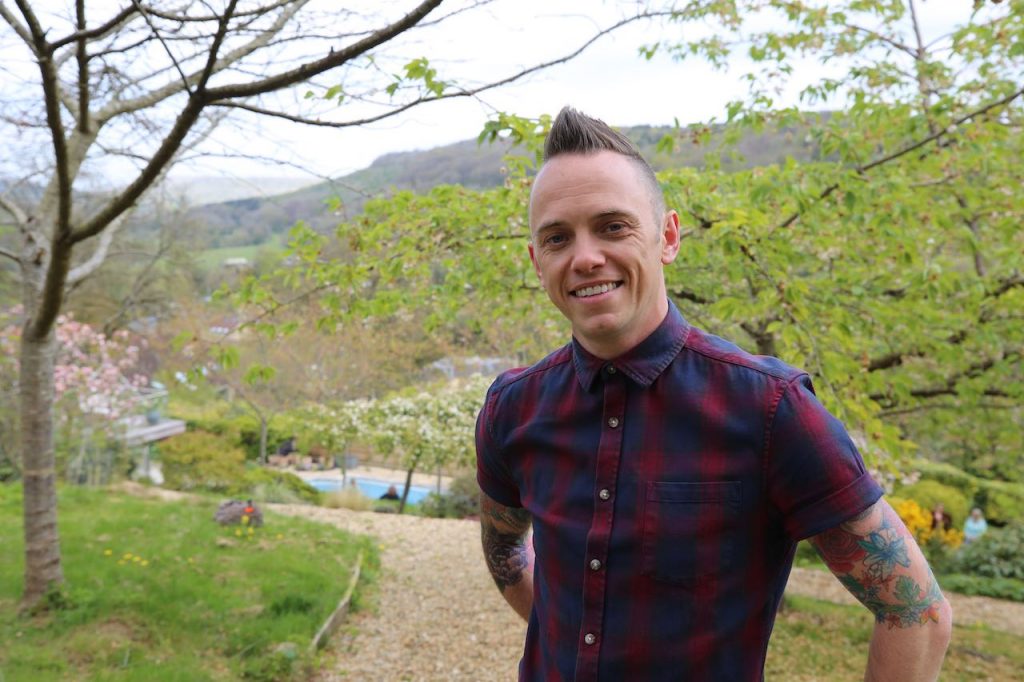 My unique problem-solving skillset means I can design truly beautiful and functional garden spaces that many others struggle with. My horticulture, design and project management knowledge make me the ideal candidate to help you get the garden space of your dreams.
What is the Garden Ninja Blog?
The Garden Ninja award-winning blog aims to help get people into gardening. Featuring articles and Youtube videos on gardening basics and garden design guides. I want to take my infectious enthusiasm and encourage new gardeners to start by helping demystify gardening. I've studied Horticulture with the RHS at Edinburgh Botanical gardens. I am also the proud winner of the 2016 RHS BBC Feel good front gardens competition.
I'm also am a guest speaker on gardening topics and have spoken for the RHS on the Green Plan It schools program. I've also been one of the expert panellists on BBC Radio Manchester's Saturday morning garden show. Recently I've been voted one of the Top 10 Gardening Bloggers and Garden Vloggers in the UK.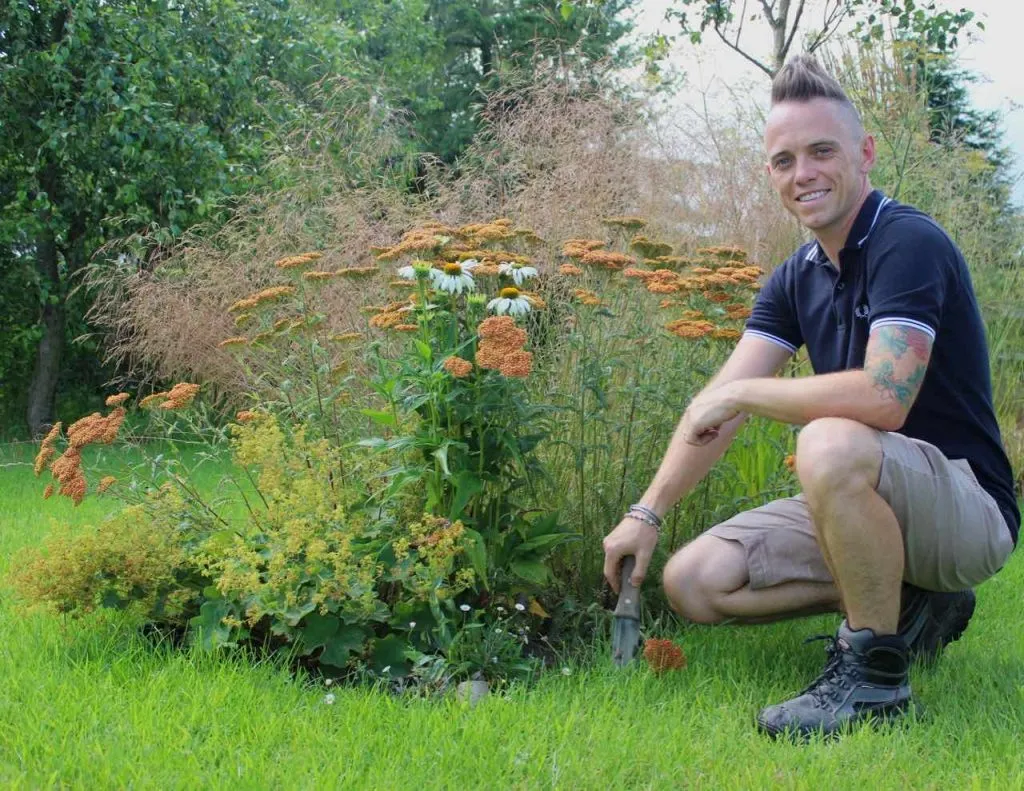 Why not become a Garden Ninja supporter on Patreon for exclusive content and garden design guidance?

Who is Lee from Garden Rescue?
Lee Burkhil – the Garden Ninja -l is one of the main presenters on BBC1's Garden rescue. He regularly teams up with Charlie Dimmock to compete to makeover unloved gardens in the UK. His popular YouTube channel provides free gardening guides to his army of Ninja followers.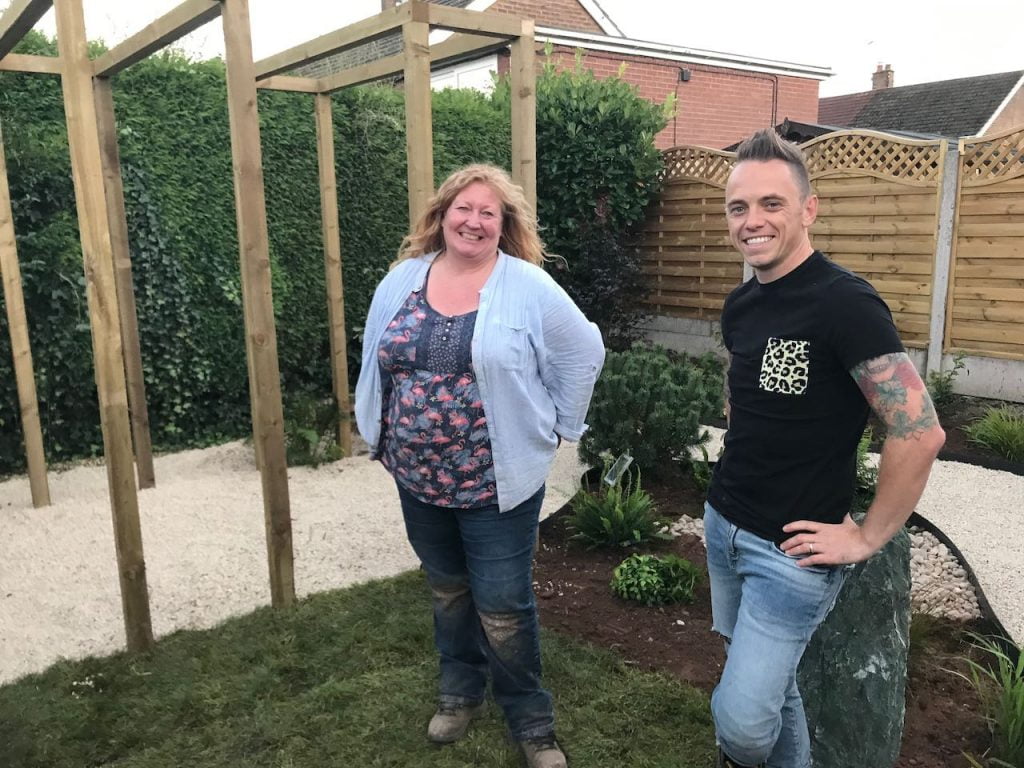 Lee has worked on Series 6 and Series 7 of Garden Rescue and brings his fresh approach to explaining the 'why' behind garden design principles and horticulture.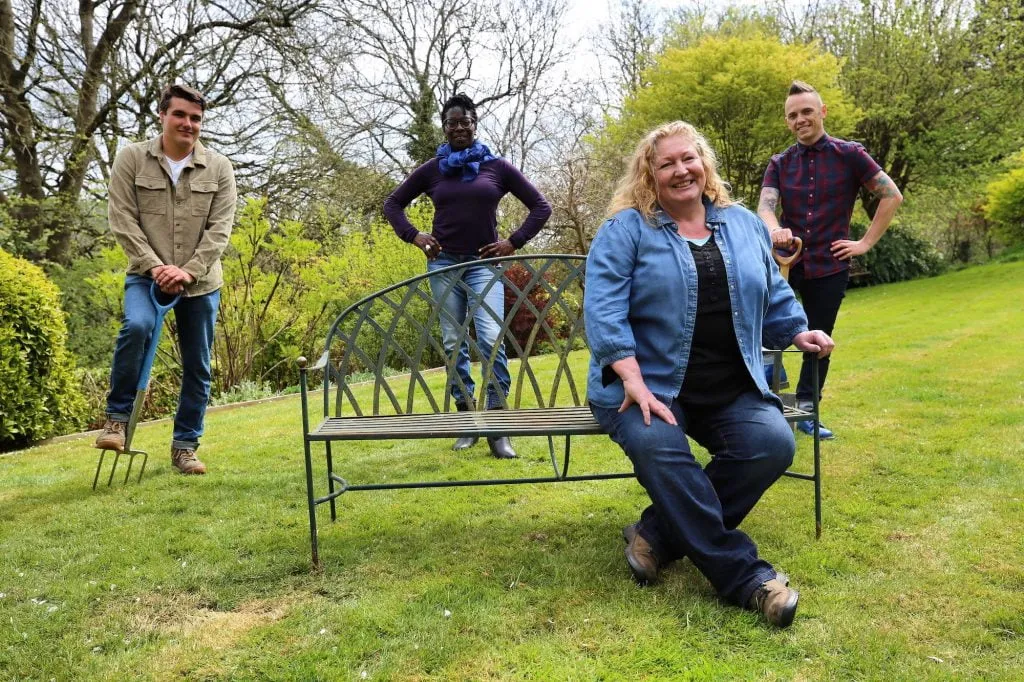 How Lee Burkhill became a garden designer
The road to becoming the Garden Ninja was not straightforward or obvious. A happy accident or maybe some cosmic planetary alignment took place! Having been a Senior (Prince Practitioner Certified) Project Manager in IT for the 12 years I'd become frustrated at working on goliaths of slow rumbling projects. I yearned to unleash my hidden creative side, even having to subdue my mohawk into a more acceptable hairstyle for work was a daily struggle. Gardening had always been my retreat and my passion. After one particularly gruelling project, I thought enough is enough, I need more meaning to my working life.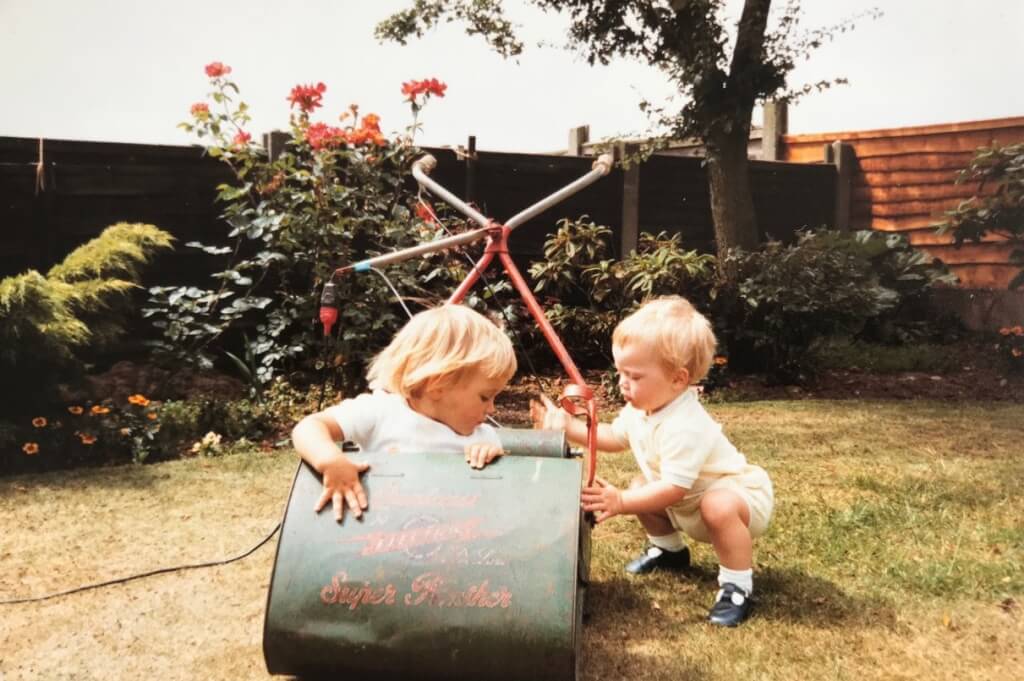 I knew that these Project Management skills would stand me in good stead. I'm also a big believer in taking the fuss out of life where possible. I set out on a mission to get the necessary qualifications and experience to make the jump to becoming a Garden Designer.
Long story short I've combined project management along with my horticulture knowledge to give you the best garden design options, on time, on budget and without any fuss. I decided it was about time I played to my strengths and embarked on becoming a Garden Designer and Garden Blogger.
With my enthusiasm unleashed and my mohawk set to maximum height, I strapped on my wellies and ventured out into this bold new world and have never looked back.
Lee Burkhill
Awards & RHS Medals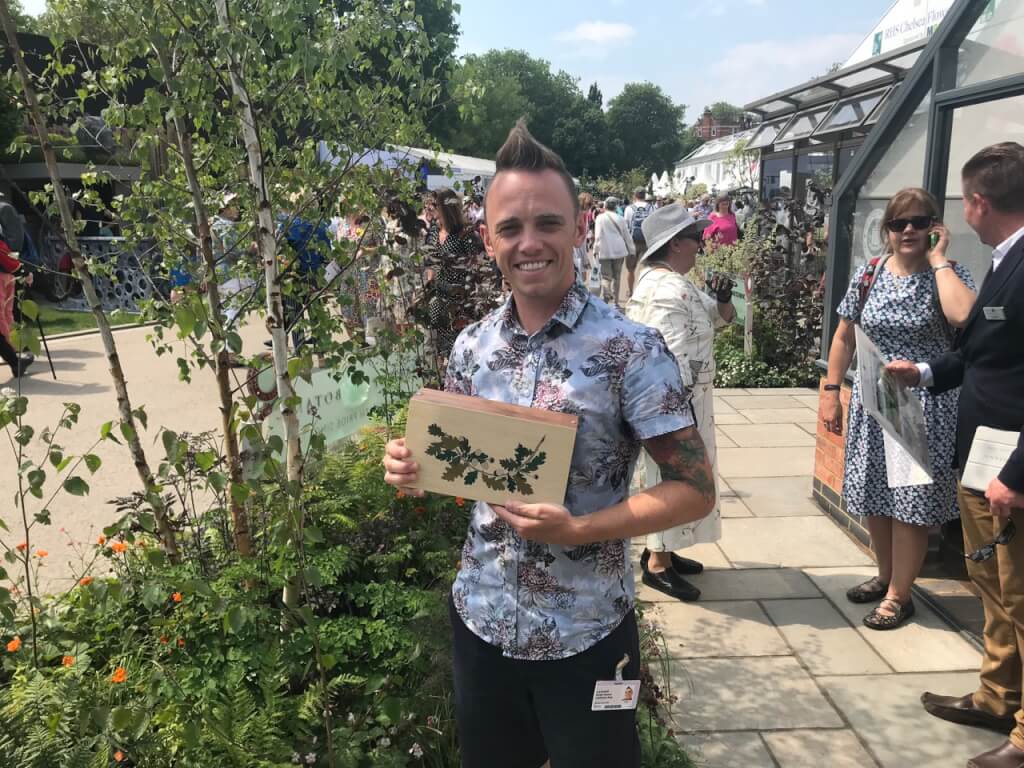 Gardening is a form of therapy
My blog covers both my Garden Design services and also a number of handy tips and tricks for those starting out in the world of gardening. I am passionate that gardening is a form of therapy that everyone can benefit from. Whether you have a small balcony or sprawling estate, gardening is a leisure activity that can drastically cut stress and breath calm into your life. These blog guides and videos will help you get started and take away some of the confusion around gardening.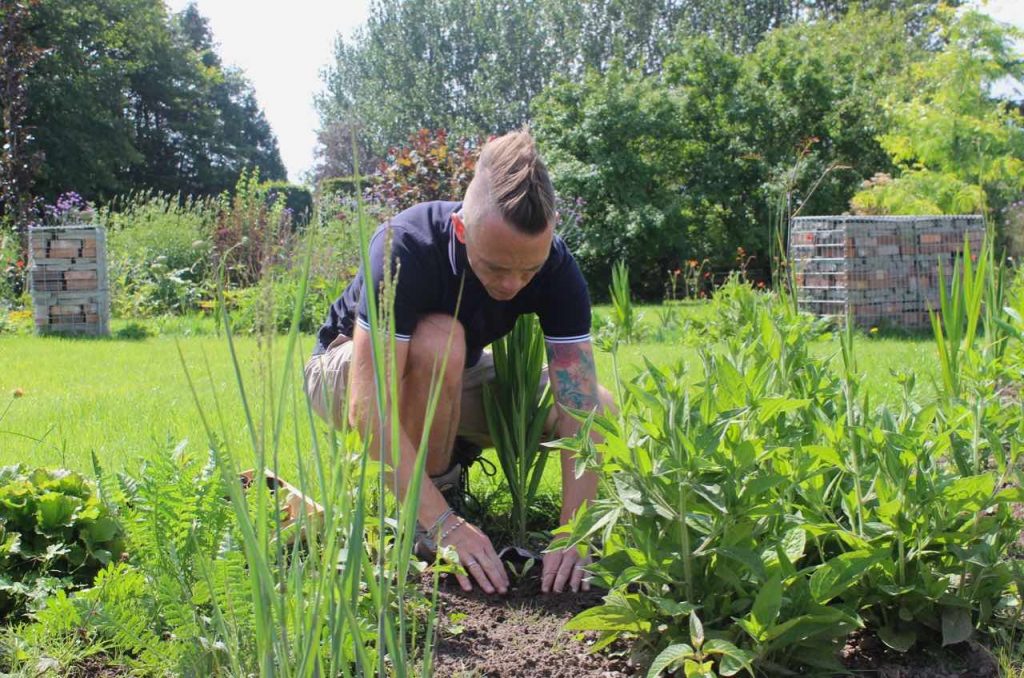 Let me take the fuss out of Garden design
I believe every garden no matter how weed-infested, unloved or lumpy bumpy can become a room of your house you can't wait to escape to.
Why bother spending hours flicking through books trying to think of how your garden should look?
Why take the risk of buying hundreds of pounds of plants to only see them struggle, wither or die?
Professional garden design lets you sit back and enjoy the excitement as your dream garden is designed and created just for you.
Garden Ninja; Garden Design with a difference
I believe that anything is possible when designing gardens. Whether you want calm tranquillity or exciting drama. Let Garden Ninja transform your garden, balcony or paved plot into a room you never knew you could have.
Garden design isn't just terracing your overgrown backyard, low maintenance shrubs or expensive block paving. It can be so much more. Get in touch to see what possibilities await you.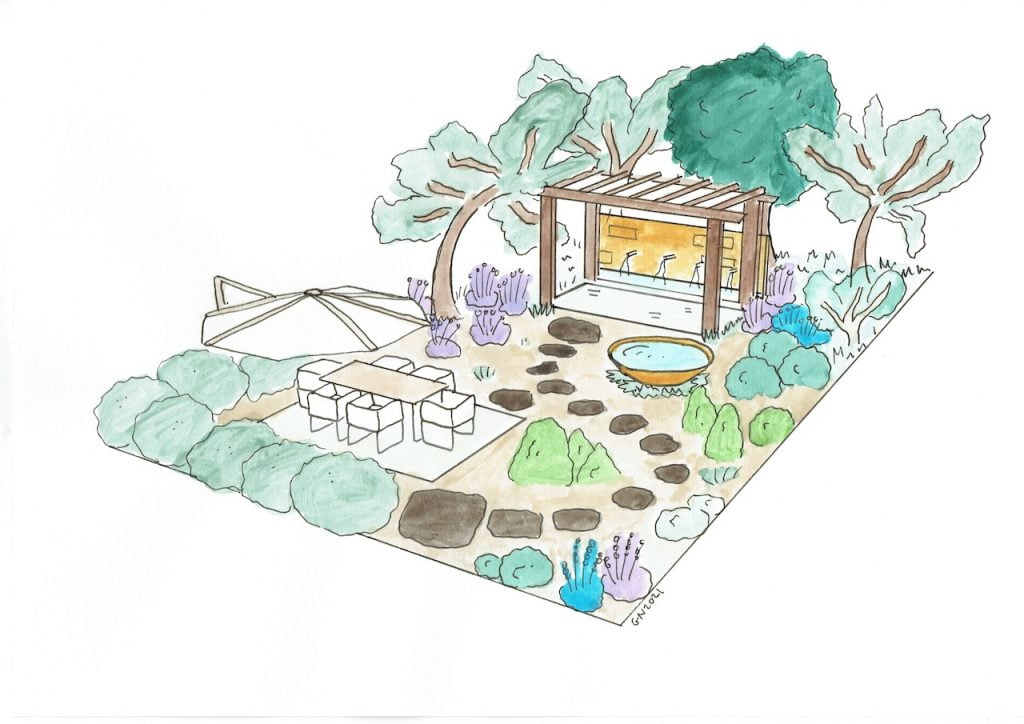 Maintenance in Garden Design
Gardens can be as much or as little maintenance (or love as I call it) as you wish. It's not always trying to dig out tree stumps, chase wild buttercup from your lawn or endless backbreaking digging. With the right design, you can have a garden that both lifts your spirits and brings you a sense of well-being.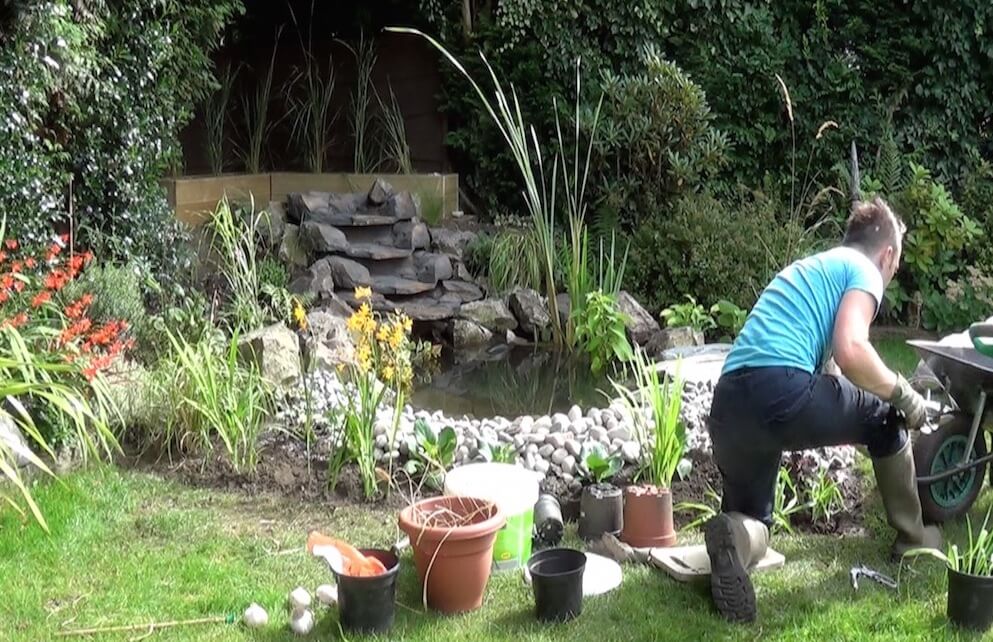 I offer a number of services from whether it be planting plans to full-scale garden redesign. You can pick the level of effort and expense and relax knowing you're getting exactly what you expected for your money! How's that for a difference?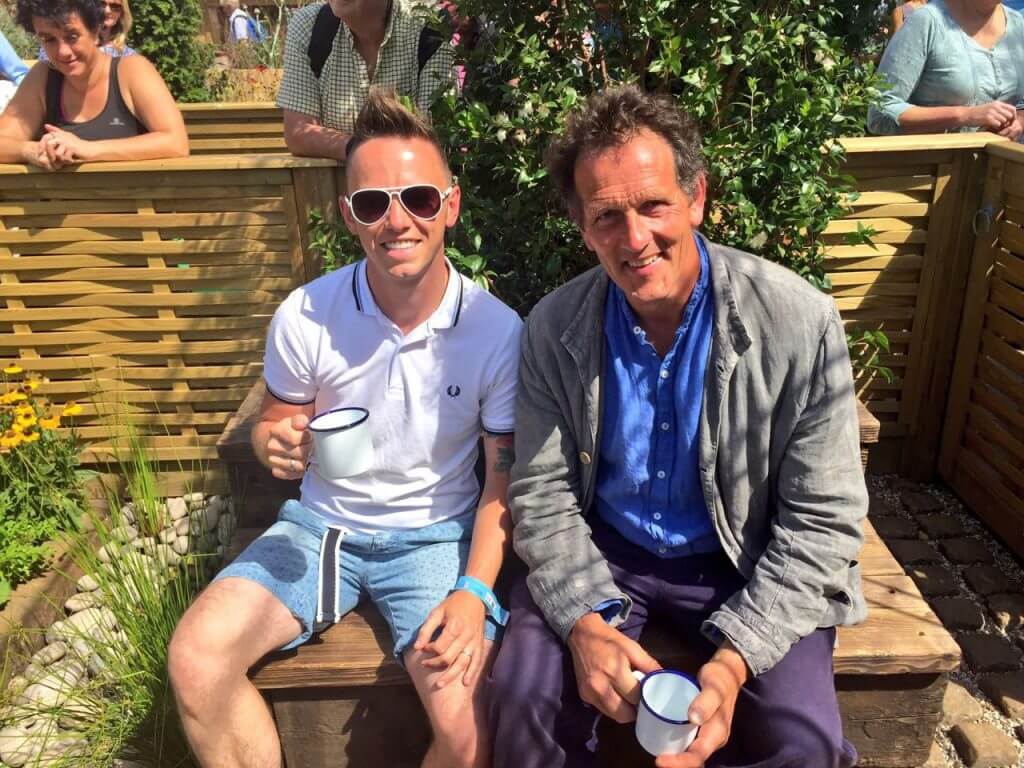 Professional Indemnity & Public Liability Insurance
As a professional Garden Designer, I have both Professional Indemnity and Public liability insurance. This provides my clients with the reassurance they may need when undertaking my garden design services. All building work should be undertaken by a qualified professional, who also holds the relevant insurance and memberships of professional bodies.
Lee Burkhill
Garden Presenting, Radio or Article Writing
Garden Ninja is also available for work within the media such as TV appearances, radio talk shows or segments. I have a Youtube channel showing all of my current how-to video. I also write articles on gardening and opinion pieces. Please get in touch to enquire about any of the above.
Need more assurance about Garden Ninja Garden Design? Looking for Garden Design help in Manchester? Read my testimonials or get in touch.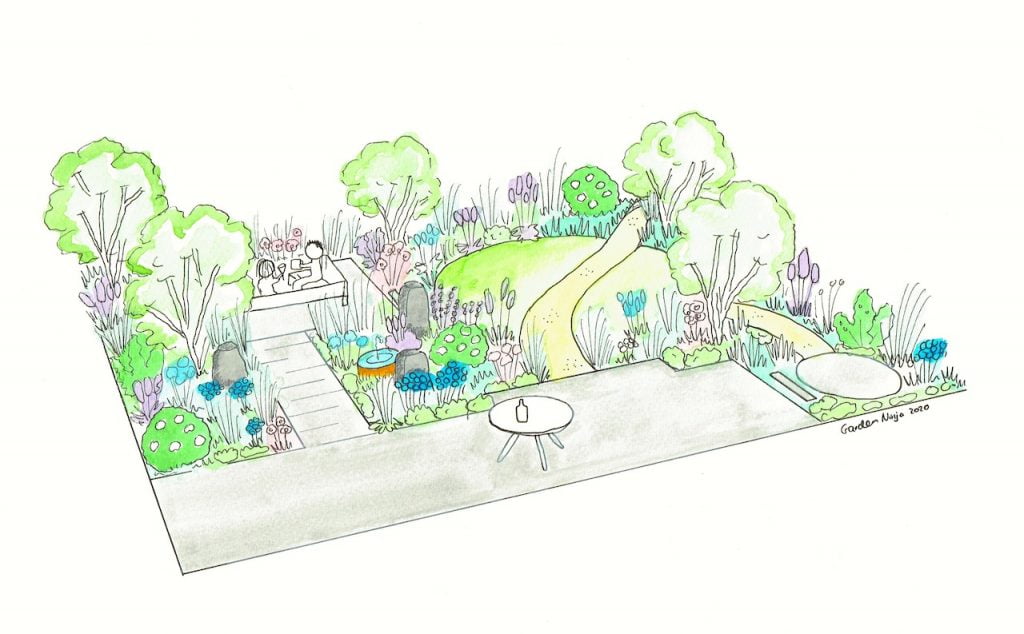 Come on, let's get cracking!