After the success of the stand at Chelsea, I was keen to update the design and planting palette. That way people who had seen the original would have something new to uncover, whilst first-timers could still see the plant explorer theme. So I've managed to pack in even more plant explorer stories, different plant specimens and vignettes for you to experience! Did I mention that we now have real pineapples as part of the stand?!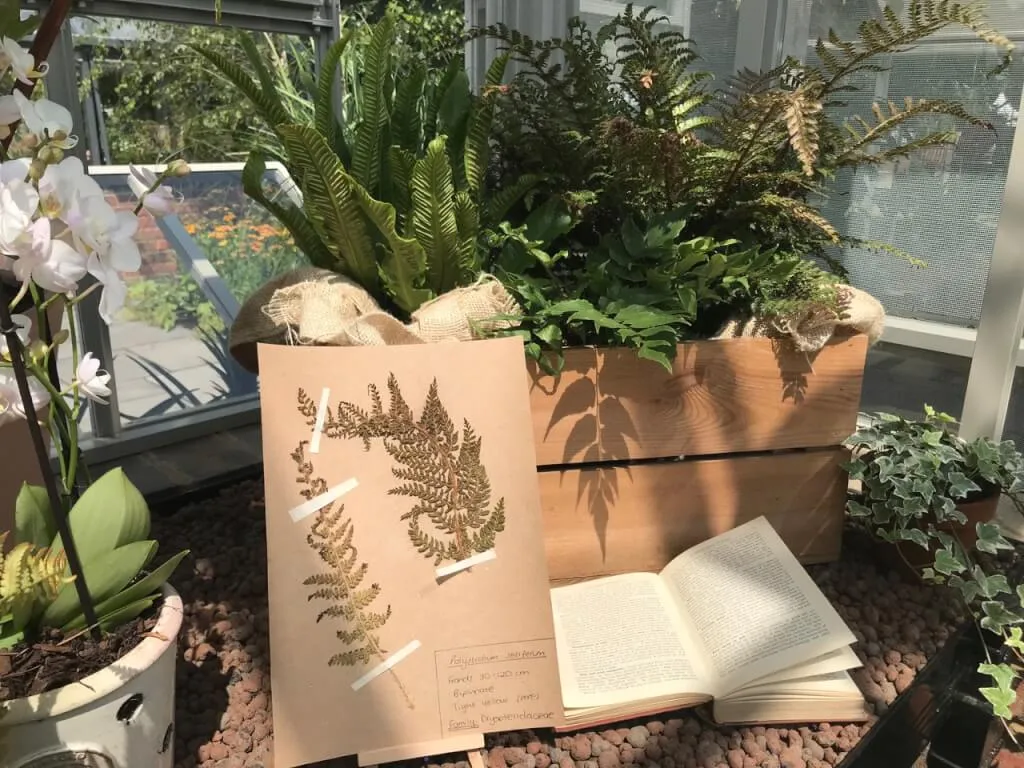 I took my influence from non-other than the father of plant taxonomy Carl Linnaeus. Who shaped the world of botany with plant nomenclature. It's not all species and hierarchy though, he did uncover some incredible plants; such as Rudbeckia named after one of his mentors. I also wanted to reflect the time of year and coincidentally the mega heatwave we've been experiencing. I couldn't have planned it better! So it may be 32 degrees outside but the plants are also on fire!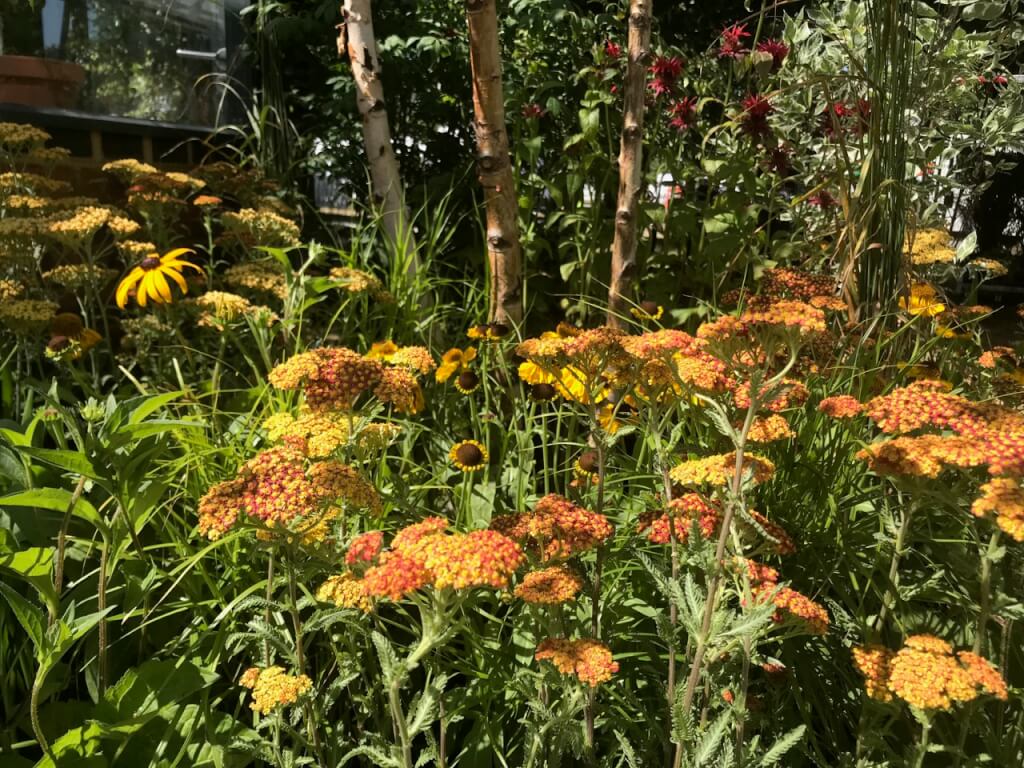 So I set to work with some of my favourite plant types, that of the Asteraceae family; daisy style flowers to me and you. I also wanted to move away from woodland and go for a mega-wattage colour theme. Oranges, reds and yellows dominated my plans with a few contrasting blues and hot pinks. Drifts of eye-watering colours and contrasts should really pack a punch on the stand. There's going to be no escaping the plant explorers at Hampton flower show this year, so bring your sunglasses and vapours!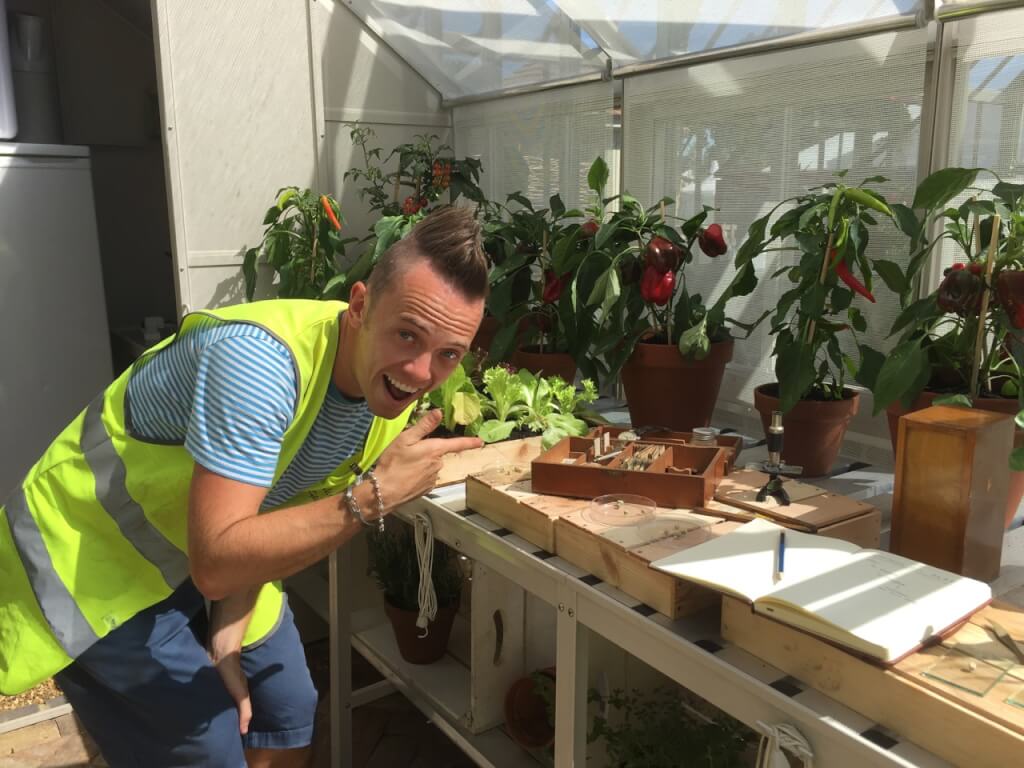 Hampton Court Flower Show 2018
Below is a small selection of the Plant Explorer garden with some of the detail from my design.
Garden Ninja Award Winner
It was a fantastic few weeks at Hampton Court Flower show with long days but a really rewarding end result. We were thrilled to be awarded a 5 Star RHS Award for the stand along with the Horticultural Exhibits Associations 'Most Outstanding Tradestand Award'.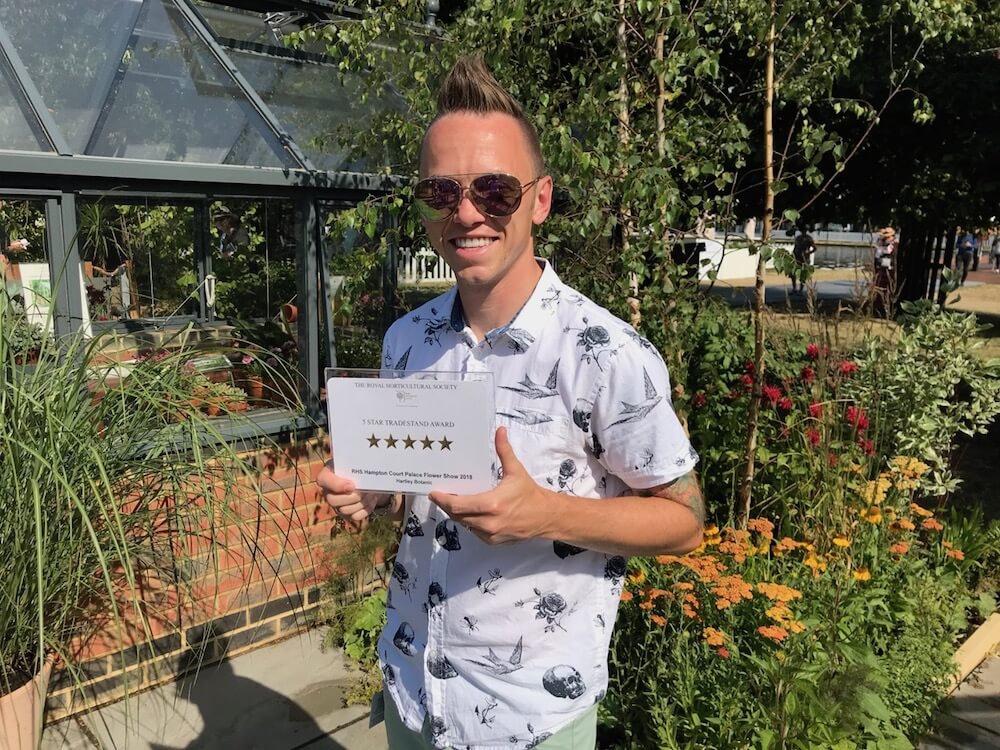 Plant List
External 'Asteraceae' scheme
Achillea Walter Funcke
Achillea terracotta

Actea 'Hillside Beauty'

Alchemilla mollis

Carex muskingumensis
Calamagrostis 'Karl Foerster'
Crocosmia 'Pauls Best Yellow'
Helenium 'Sahins Early Flowerer'
Helenium 'The Bishop'
Helenium 'Moerheim Beauty'
Lamium 'Hermans Pride'
Miscanthus sinensis
Nepeta mentha
Pennisetum orientale

Waldsteinia ternata
Trees & Shrubs to include
Betula utilis

Carpinus betulus

Cornus alba elegantissima

Corylus maxima

Euonymous alatus compactus
Victorian Lodge Fernery including:
Planthouse 8 Alpine House including:
Aspidistra elatior

Echeveria 'Blue Prince'

Erigeron karvinskianus

Euphorbia ingens

Drosanthemum

Parahebe 'Snow Clouds'

Primula auricula

Saxifraga (Mixed Varieties)

Scutellara 'Texas Rose'

Sedum purpureum (Mixed)

Sempervivums (mixed varieties)
Opus Orchid House Including:
Airplants (multiple varieties & species)

Cambria cascade

Dendrobium (mixed varieties)

Epidendrum (mixed varieties)

Miltonia (mixed varieties)

Phalenopsis (mixed varieties)

Vanda (mixed)
Grow & Store Edibles Glasshouse including:
Capsicum annuum (Multiple varieties in season)

Mentha

Nasturtum

Pisum sativum

Solanum lycopersicum (Multiple varieties in season)
If you've liked this whistlestop tour of Hampton Court Flower show 2018 then why not get in touch on social media? You can Tweet, Facebook or Instagram me with your pictures! You can also follow me on Youtube where I've got plenty of garden guide vlogs.