Updated 2022: So you've got your ticket in hand for the Chelsea flower show and are giddy with excitement you can't wait to see what's on offer. However, some key pieces of advice will help you avoid pitfalls, and mental/physical fatigue. You can put your mind at rest so you can enjoy the world's most celebrated flower show.
The main advice is that there is an insane amount to see in a relatively small area. It's busy, slow-moving and can be overwhelming. You're not going to be able to see everything in a day but what you will see will be awesome.
Before you do anything buy a programme (also known as the 'Show Catalogue') when you're there. It's the best way to work out what you want to see and if you get lost you have something to read whilst waiting for your friends to come to find you.

Right, let the insider tips and advice on the Beginners Guide to Chelsea flower show begin!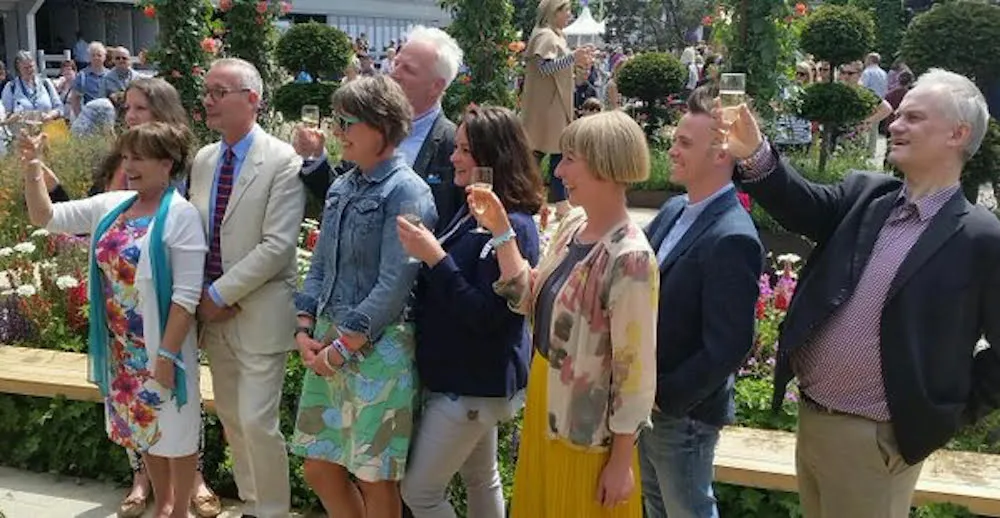 Beginners Guide to Chelsea Flower Show
Wear comfortable Shoes
Whilst Chelsea flower show is one of the smallest in terms of the overall footprint, you're going to be doing an awful lot of walking, standing and slow-moving during the day. It was maybe great to pick out your matching stilettos to match your floral fitted twin set from Per Una but you'll be regretting that fashion choice within the first hour!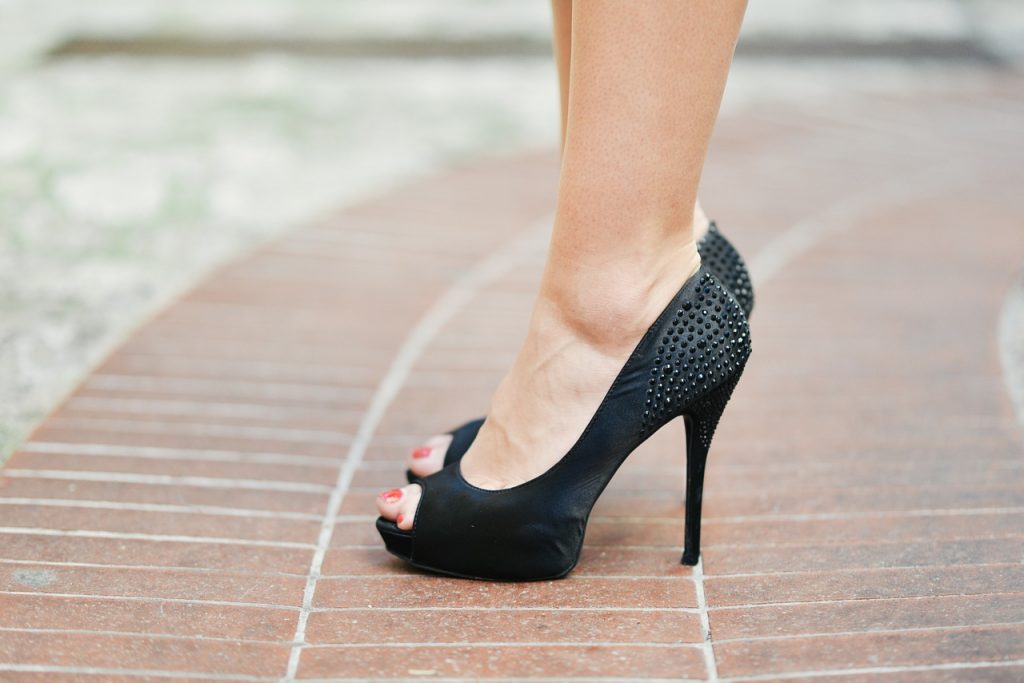 The number of people I've seen rubbing their feet, hobbling or complaining about footwear at Chelsea must be in the hundreds. It's a field day for blisters and potential ankle related issues. In fact, Richard Jacksons Chelsea blog post lists comfortable footwear as one of the main guidelines!
Pick something flat, non-fussy and without trailing laces. Then you'll be set for the day. Avoid heels, flip flops, fashion footwear and waders.
Use the toilet facilities when you see them
Now I know it may be rude to bring up toilets so early in the guide to Chelsea Flower Show but you'll thank me that I have. There are three main toilets at the Chelsea flower show at opposite sides of the site. Although the site is small it can take roughly 20-30 minutes in high crowds to get from one side to the other. Especially if film crews are blocking one of the main routes.
Check out the Orange toilet zones below. All on the edges of the site, nothing in the middle.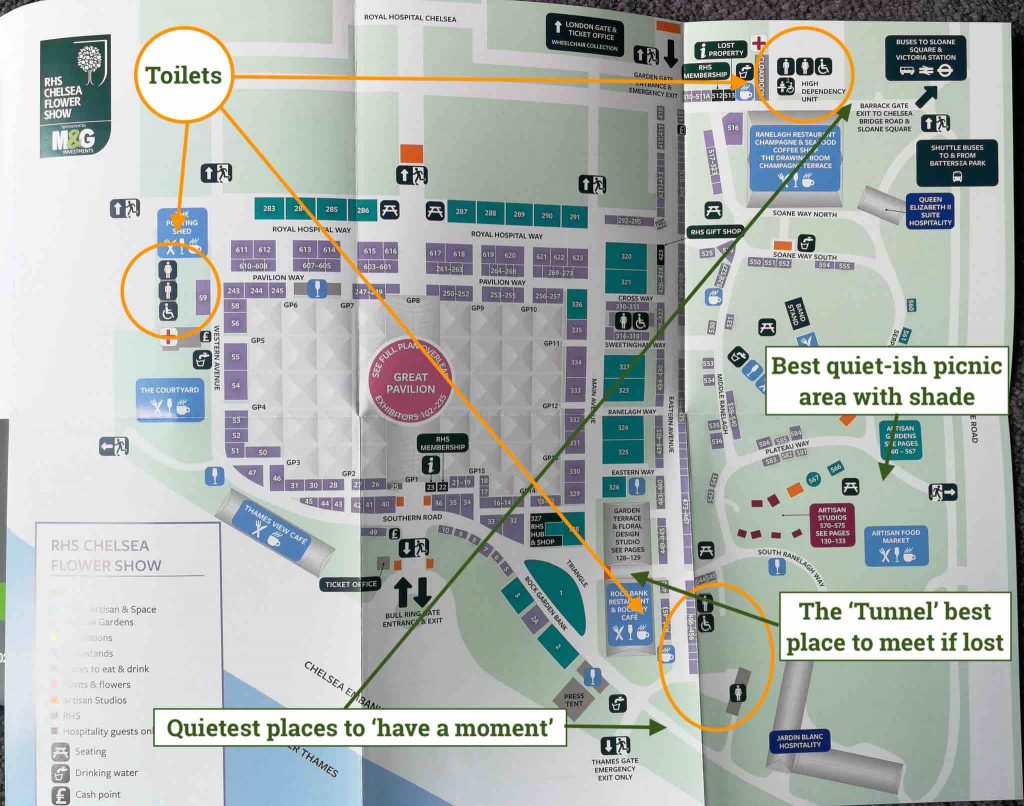 My advice is that as soon as you see the toilets make a note of where they are and then use them. The queues can be huge at times and you don't want to be bursting with a 20 min crawl to get to them followed by a 10-minute wait.
The good news is they have a really nice handwash and are in the shade. So on hot days nipping the loo can actually be a welcome break, especially to have a brief sit down!
What to wear at Chelsea Flower Show?
Chelsea flower show is high profile. It's a grand day out where Champagne flows and high brow rules. So it's easy to get caught up in Chelsea fashion. Planning that 'this season' look. You need to bear in mind though that temperatures can soar at Chelsea, 32 degrees last year when I was exhibiting. It can also rain and be breezy given its proximity to the Thames.
Layering up your clothing is key to avoiding heatstroke or being soaked by a potential downpour. Learn from my example when I wore a Harris Tweed jacket to Chelsea in 26 degrees a few years back for the BBC Feel Good Gardens competition. It was a hot hell. Light and breezy layers people.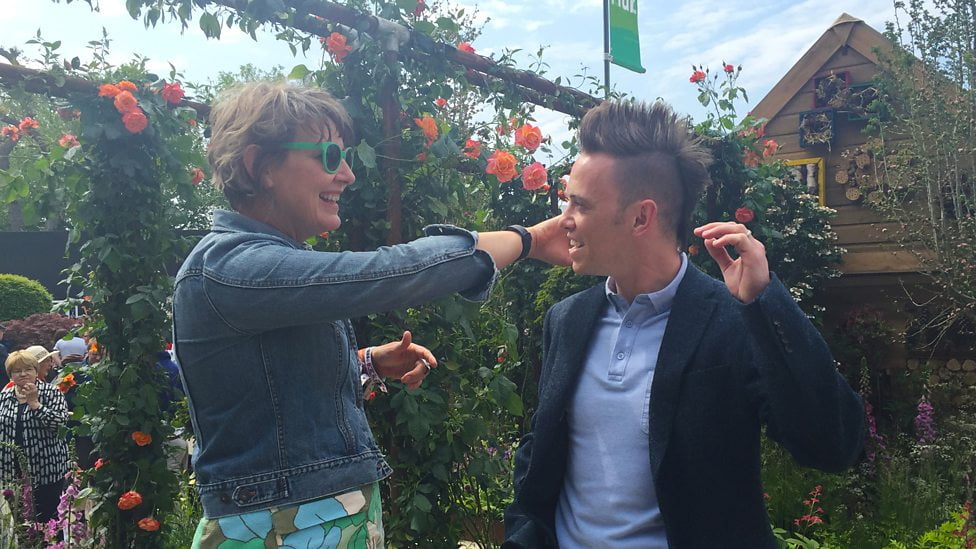 Take a bag to Chelsea Flower Show
Whilst security is tight at the Chelsea flower show taking a bag is a must. You'll be picking up potentially hundreds of leaflets, plant lists and impulse garden purchases. Another sneaky tip is that a backpack can act as both an 'anti-personal space intrusion' device from the crowds closely behind you, but also double up as a potential seat if you end up sitting on the floor somewhere, which you will believe me!
Without a bag, you're going to be left with an armful of bits. People getting far too close to you and nowhere to store anything!
Essential bag items: make sure you take the following:
Water
Suncream
Snacks
Packed lunch (Food queues can be huge and expensive)
Picnic blanket or kneeling mat to sit on (seriously you'll thank me!)
Fizz! (Yes you can take your own!)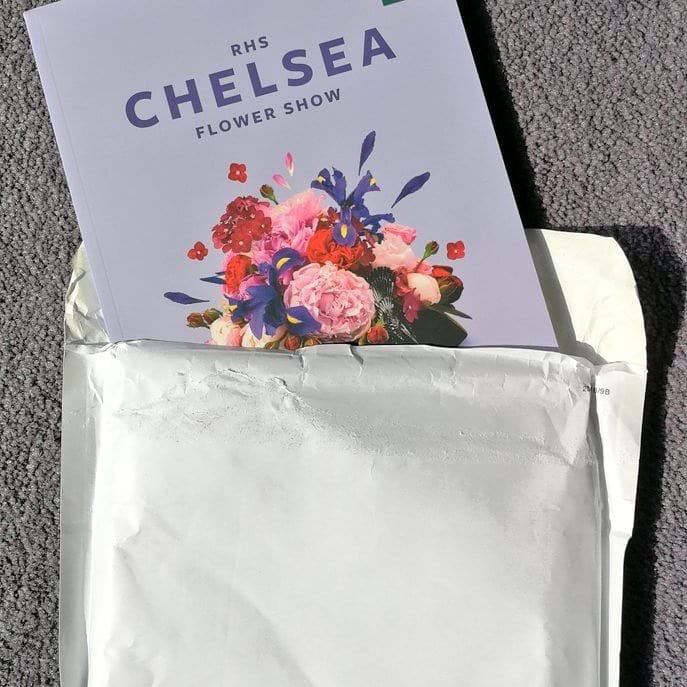 How long do you need to visit the Chelsea flower show?
The quick answer is around 5-7 hours to get to see all the main show gardens, floral marquees and displays. However, you could easily spend a full week there and still not see everything.
There is such an array of different exhibits all squeezed into a relatively small space. So planning your trip is vital to avoid wasting time or ending up frustrated at missing displays you really wanted to see.

Watch your step to avoid trips
The Chelsea flower show is insanely busy during the day, especially in the morning. You're going to be walking at a snail's pace all day. There is no rushing, no ability to hit a fast walk or slow jog. You have to accept this and 'go with the flow' somewhat. Given this crawling pace, another top tip is to periodically watch your feet. Chelsea has a number of terrain changes from hard concrete, steps, metal walkways and grass.
If you're lost in the moment staring at a beautiful garden whilst walking you may end up accidentally stumbling. So keep your eyes open on the ground every now and then, especially when moving from show garden areas where the metal floor plates can dip.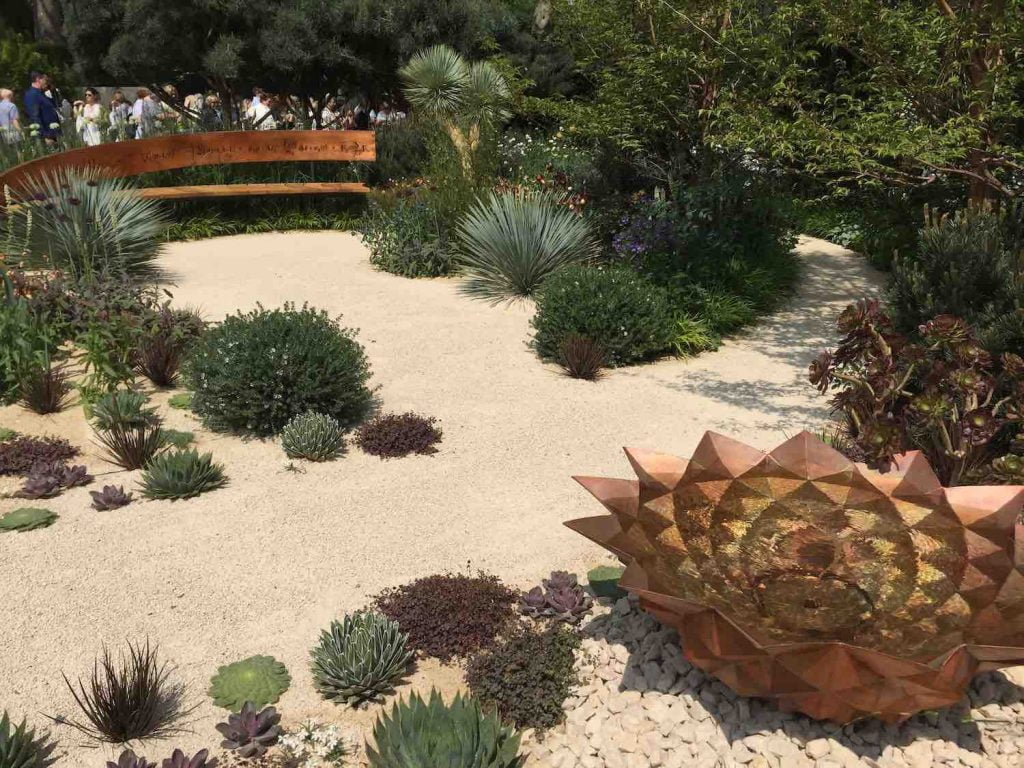 Don't bring your trolley – you can't buy plants at Chelsea
Unlike other RHS show gardens, the Floral marquee doesn't offer plant sales at the Chelsea flower show. Given the amount of award-winning displays packed into the floral marquee, space is at a premium. With the exception of the last hour of show week (4pm on Saturday when a bell rings and chaos ensues) plants can be bought only during this time. You can't actually buy anything from the floral marquee when you're there.
So my advice is that there simply isn't the space for those small awkward pull trollies. Besides they can only realistically hold about 4 plants, you're better off with a rucksack and bags for life at flower shows to carry your purchases home.

Find shelter in the shade at Chelsea
If the sun is out at Chelsea it can be blisteringly hot. All those metal walkways and marquees act as a huge heat sink. There's no medal for getting heatstroke so make sure that you seek shade every now and then. Whether it's the toilets, under a tree that you've spotted that has an available seating space or 'the tunnel' that connects the triangle with the Artisan gardens area. See the map with the quiet-ish place for a picnic under the trees. Take refuge in that shade people and drink plenty of water to avoid dehydration during the long day.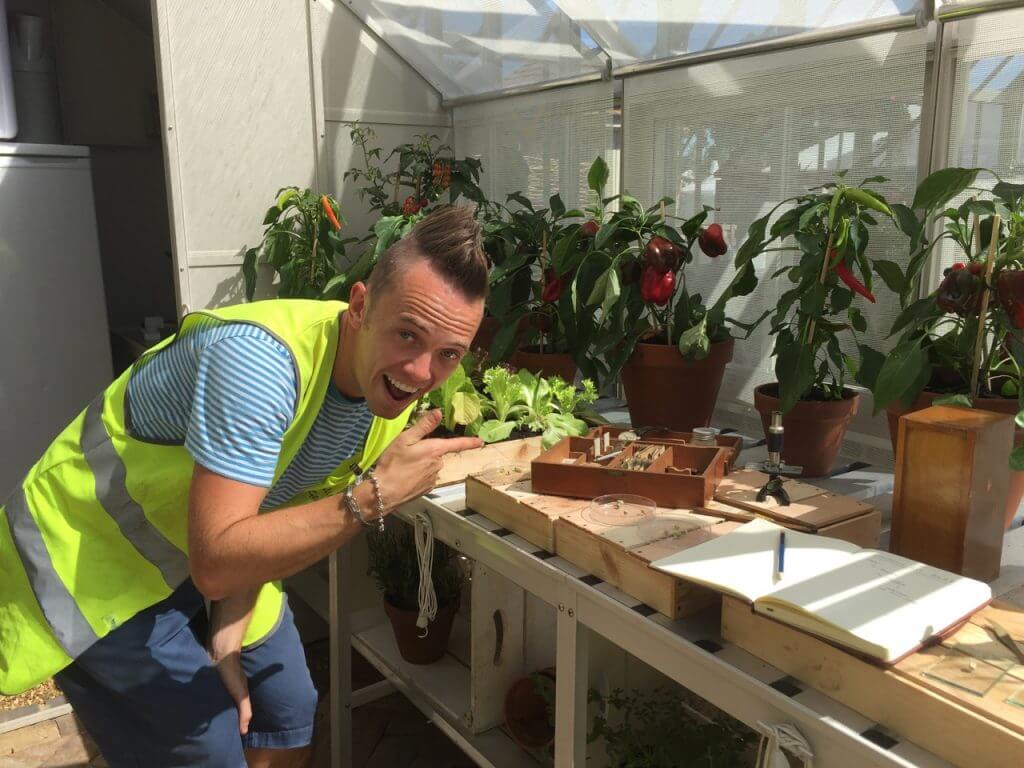 Don't rely on Mobile phone reception
There's a maximum capacity of 157,000 visitors to the Chelsea flower show each year. That's around 30,000 per day. Given that everyone's now mobile phone dependent the stress on the mobile network is high. Bear this in mind if you're relying on Instagramming your head off or trying to call to find a friend. Switching in and out of aeroplane mode can help! Always arrange a lost pick up point.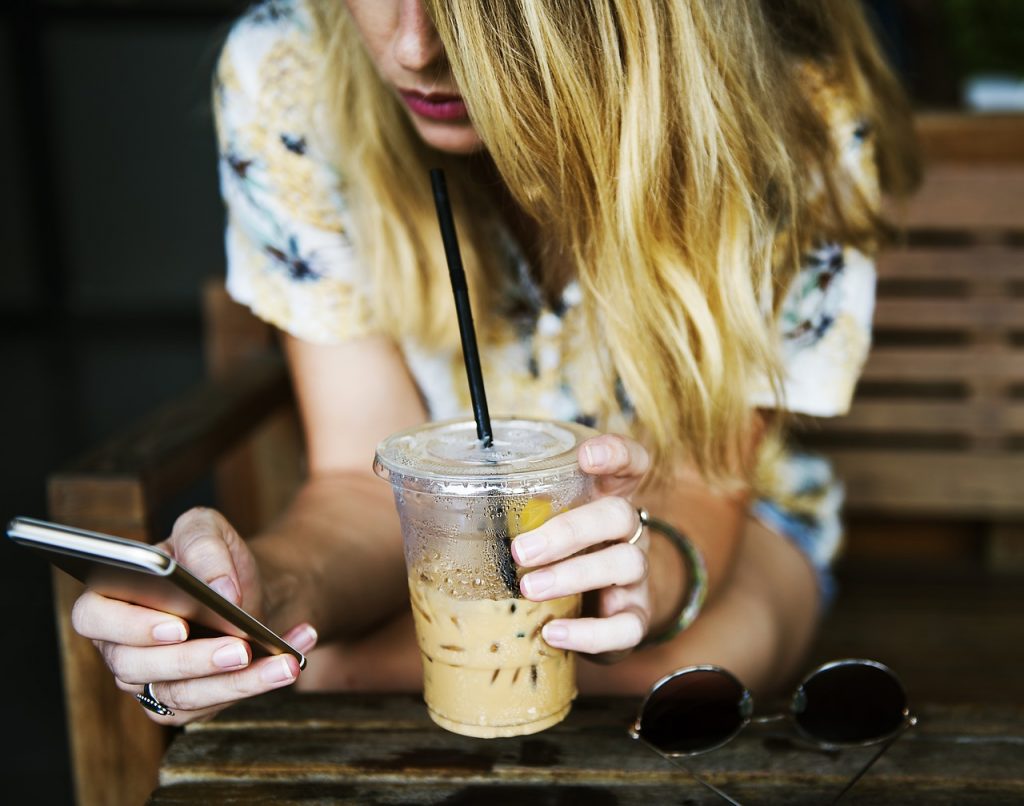 Organise a meeting point
Ok so here's my biggest insider tip which is to organise a meeting point if you get lost or lose your friends. It's entirely possible to be next to your friend one minute and then lost in a sea of garden fanatics the next!
My top tip would be to arrange to meet in 'the tunnel'. This is the walkway that connects 'the triangle' near the BBC press tent and the Artisan gardens area. Its always planted up as a beautiful installation of some kind. It's only short and narrow so finding a friend in here if they stand to one side is far easier than in the other areas.
If you get lost or need to meet someone my advice would be to recommend they find the triangle and meet you in 'the tunnel'.
Afternoons are quieter at RHS Chelsea
The morning, in particular, gets really busy at Chelsea so my advice would be to purchase a full-day ticket and take advantage of the quieter afternoon lull at around 3 pm to see the larger show gardens in a bit more of a relaxed setting. If it is all getting a bit much seek out one of my 'quieter' places to have a moment without the busy crowds. It's worth spending 30 mins sitting on your kneel mat or on a bank somewhere rather than rushing around in the heat.
Taking an early or late lunch is also beneficial then you're not in a scrum at the catering areas or struggling for a seat. The Artisan area has a number of benches, grass, low walls and other areas you can find a spot to enjoy your lunch and discuss what you've just seen!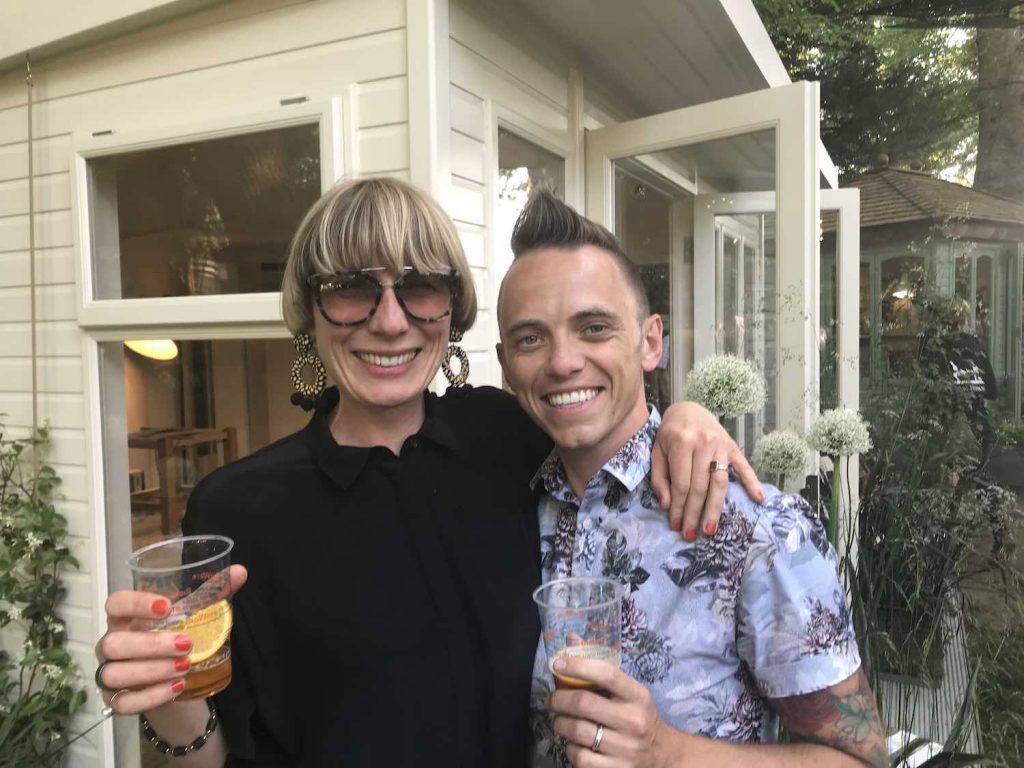 Take in all the surroundings
It's not just Show Gardens and Floristry displays that Chelsea is world-famous for. Every aspect of the showground is meticulously planned and thought through. Take 'the tunnel' for example, it's always designed as two long borders with a ceiling hanging display and is gorgeous. You can get just as much inspiration from these installations as the main show gardens.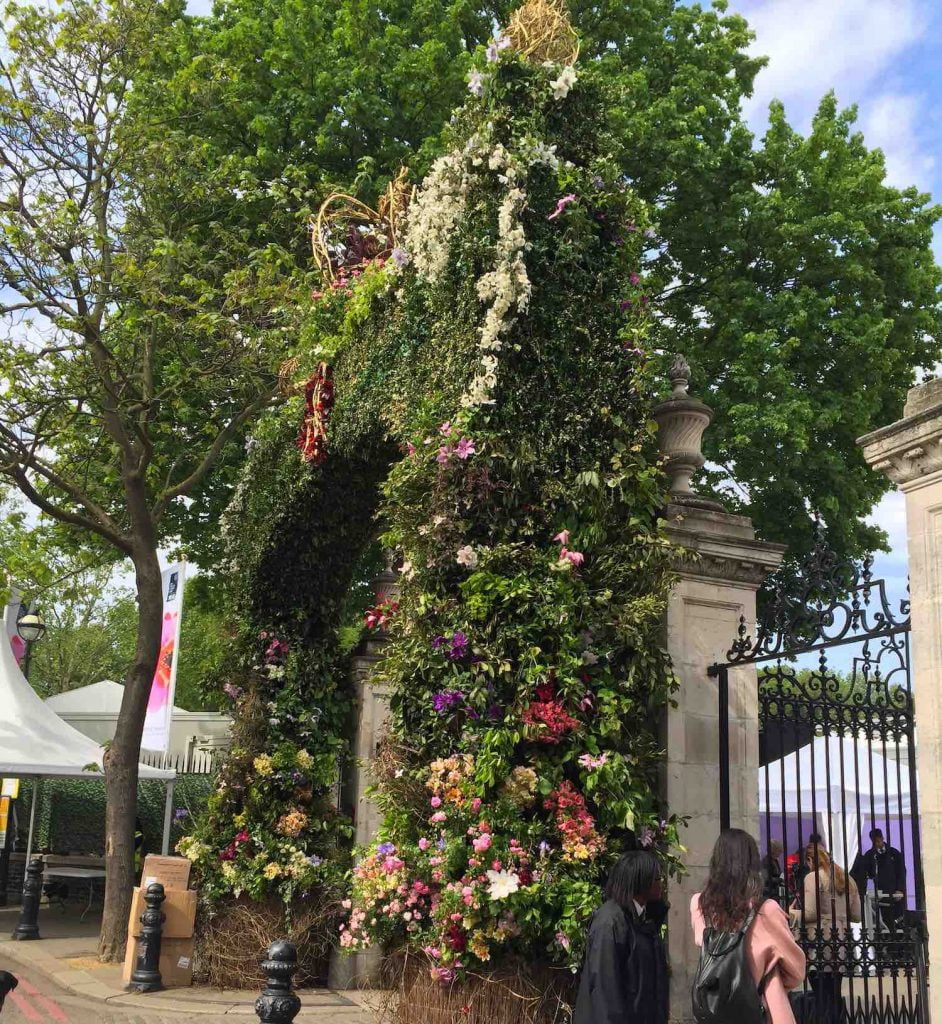 All around the show there are planting displays and stylised themes running throughout. So don't forget to check out the entrances and planting areas near the Artisan gardens. All gorgeous and all planned, designed and planted by experts. The unsung heroes of Chelsea if you ask me!
Map of Chelsea Flower Show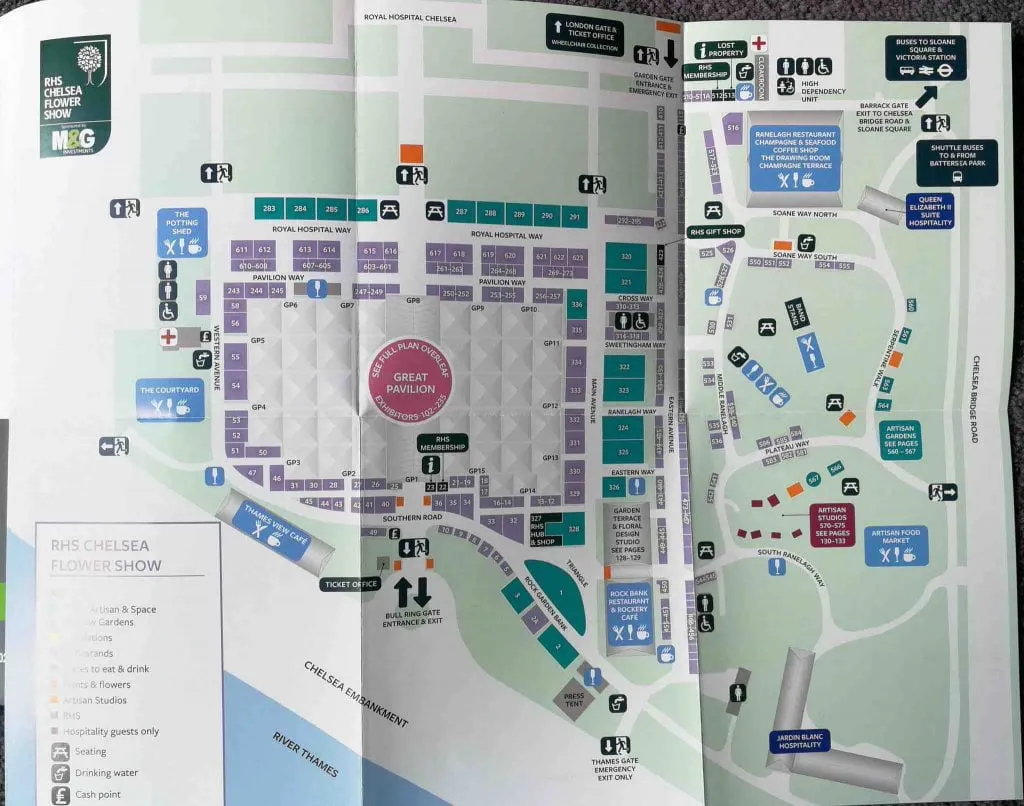 Remember these are not 'real' gardens
It's worthwhile to note that the Chelsea flower show is intended to showcase the absolute best in design, horticulture, botany, planting and stylised arrangements. Most of it is not meant to represent 'real' gardens but the pinnacle of gardening. So don't get disheartened if you see all these amazing 'installations' and start to feel your garden or skills are lacking.
These displays are moments in time, a snapshot of gardening perfection. Most of which is the culmination of years' worth of effort, hundreds of thousands of pounds in cost, using a large team of experts in the planning and the creative design process. So they are bound to be absolutely incredible. There are no dud gardens or displays at Chelsea. Take the ideas, themes, colours and plant lists and adapt them to your gardening style. It's like visiting an art gallery.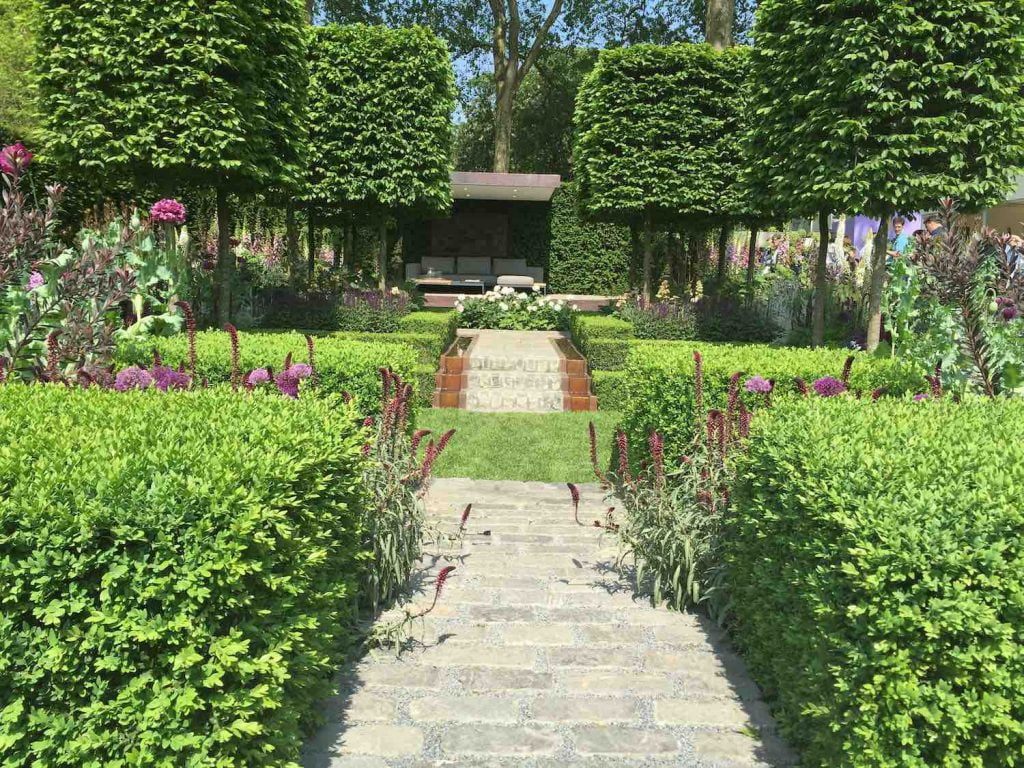 Accept you're going to miss things
Chelsea may be small in terms of the size of the showground but it packs a significant punch in terms of content. Realistically you're not going to be able to see it all in one day, or even a week! This is where social media and Gardeners' World come in. There is a week's worth of coverage of Chelsea on the BBC so you can top up the bits you missed that way. If you've bought a programme you can then check the details to fill in the entire picture.
Social media is a great way to catch up with Chelsea, especially if you can't attend. Tim Howell on Twitter probably has the most comprehensive stream of Show Garden images. It's his major passion and he's a wonderful guy if you ever get to meet him. The #RHSChelsea hashtag is a great way to see what everyone is up to as well as Facebook on Gardeners Worlds Page. They did a lovely interview with my award-winning Chelsea design last year.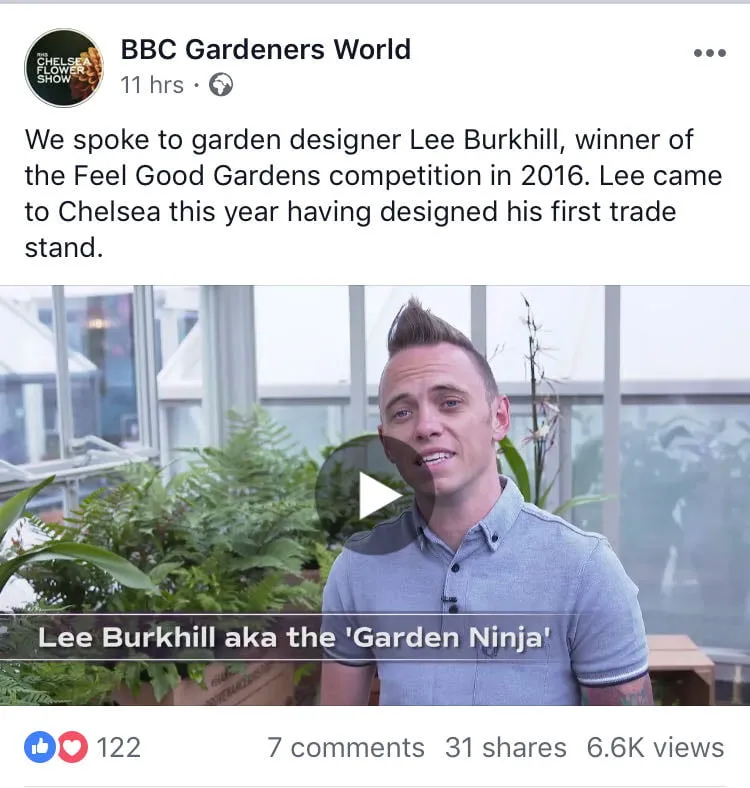 Have patience at Chelsea Flower Show
Lastly, patience is a must for everyone. You're here for a good time not a long time. Some of the people working on stalls, exhibitions, show gardens and catering have been there for over 3 weeks with sunburn and fraught with long hours and no sleep. I often find a 'how are you?' during your interactions makes all the difference. 'Please' and 'thank you', followed by 'after you' will make the entire experience far nicer for everyone. That goes for visitors and exhibitors!!!

You're in for an amazing treat having a day out at Chelsea with loads of take-home tips, style ideas and inspiration. Why not Tweet, Facebook or Instagram me with your Chelsea flower show snaps or tips. You can also check out the other guides and vlogs on my Youtube channel.


Happy Gardening!