Step 1 – Initial consultation & idea storming
An initial consultation with you starts the ball rolling for the garden design process.  Ideally, this will be face to face, a phone consultation if pictures are provided can be undertaken.  This usually an hour-long consultation. Using my portfolio and ideas board, we can start to identify exactly what you want from your garden, the functionality you need and importantly design aesthetic!  A high-level review of colours and styles of plants will also be discussed in line with the amount of maintenance required. This step is subject to a £50 fee.
A quote will be drawn up at this stage for the full garden design and plans which would cover the next 3 steps.  Garden Ninja's design prices start at £1000. Prices increase with complexity, site influences ie steep topography and styling choices. Please get in touch to discuss.  See my garden design prices here.
Step 2 – Site survey and mood board
After the initial consultation and quote the site survey will be undertaken and a mood board produced.  This will build on the information presented at the initial consultation interpreting it into a mood board.  The garden mood board by garden ninja will show a mix of style, colour, planting and structures that meet your requirements.  These can be edited, tweaked and changed to accommodate your requirements at this stage.  Once complete the concept design stage can take place.
Step 3 – Concept design
Based on all the information gathered so far a design will start to be created using a concept plan.  This is sometimes known as a bubble diagram in Garden Design terms. This highlights areas what are either functional such as a seating area, aesthetic such as where trees, planting or features may be or viewpoints/aspect directions.
This gives a rough overview of the requirements you may have and where they may feature in the garden scale plan.  At this stage changes, edits and additions can be made allowing you to get an overview of the high-level design.  Bubble diagrams may be the first step to ensuring I have fully understood your brief of how you want to garden to function and flow.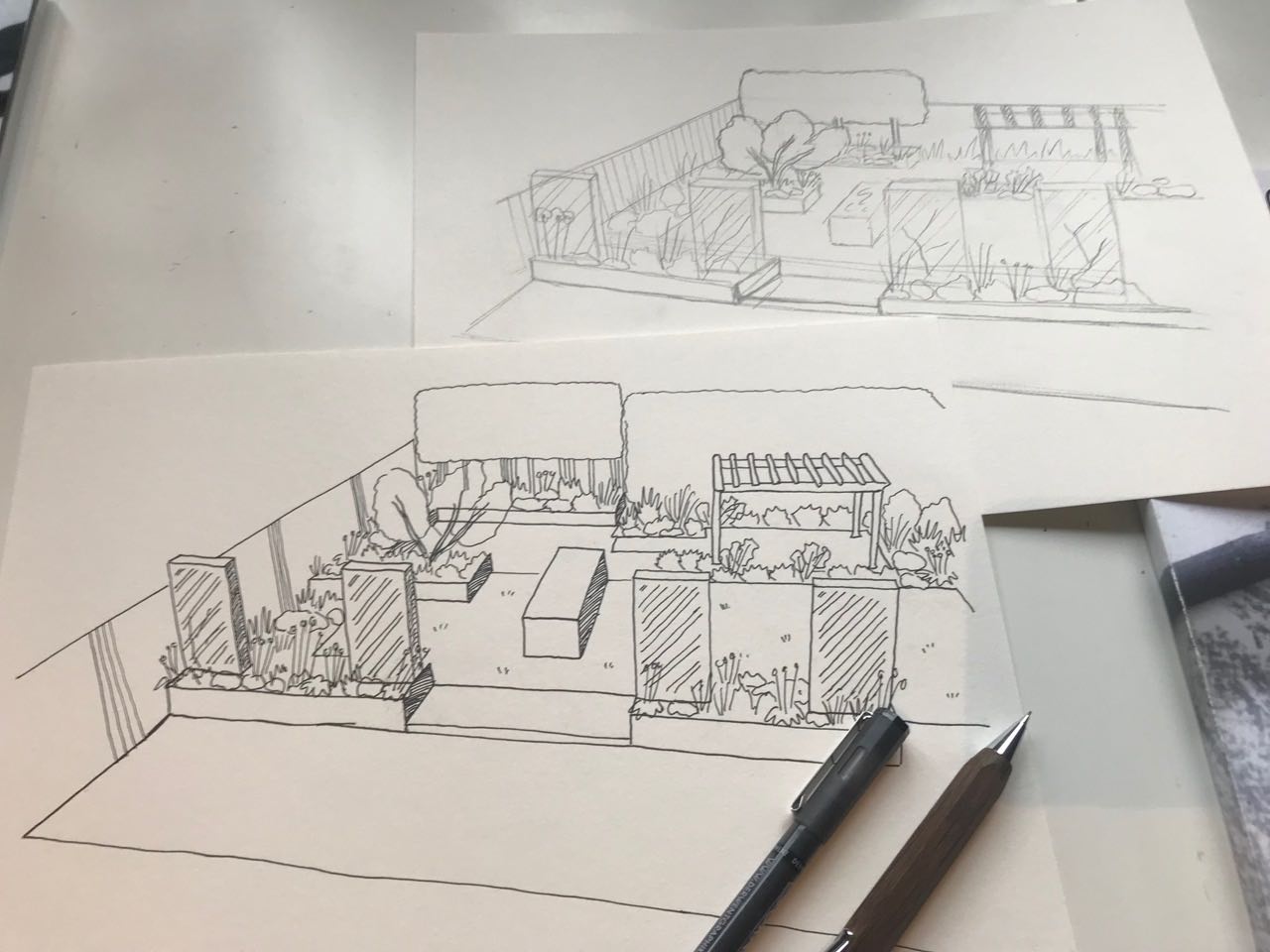 Step 4 – Fully drawn up design to scale in both plan format and planting viewpoints
I tend to prefer to design by hand as I find this gives a real connection to the design. Designing on a computer can sometimes feel a bit detached. Hand drawn methods give more creativity to start with and can demonstrate the artistic skill of a designer, the CAD designs can sometimes provide a more concise rigid view. Everyone is different and what I would say is that hand drawn plans can to some look more conceptual whereas CAD designs can be easier to interpret straight off but lack flair! It depends on which method you prefer. Garden Ninja can design either by hand or CAD, the choice is yours! It's the same price.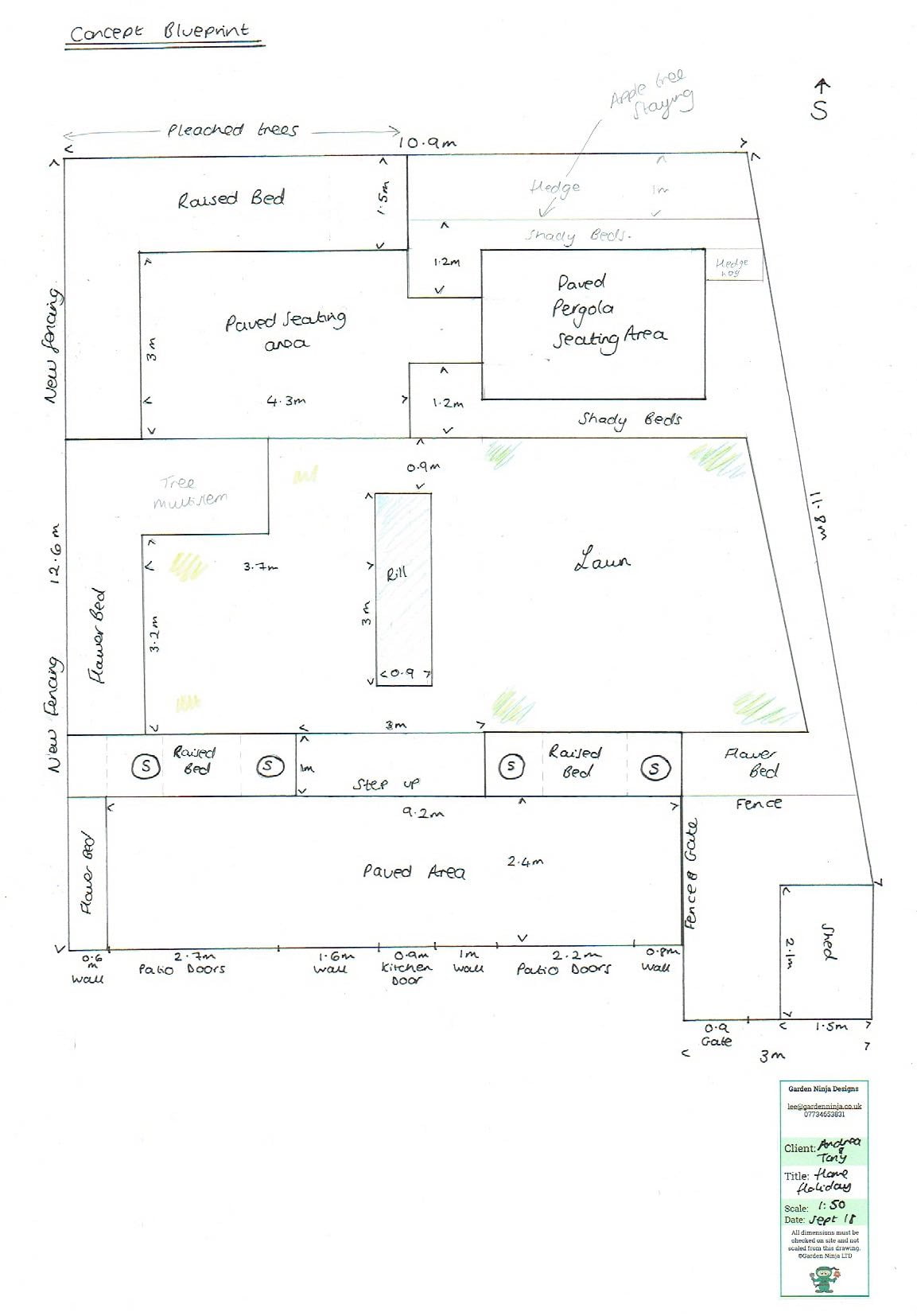 Each garden design features a carefully chosen plant palette to meet the theme, aspect and soil conditions of the site. My qualifications in horticulture mean I truly understand plant groups and how to make gardens look effortless. There is nothing more disappointing than a beautiful design that uses the wrong plants that fail to survive or struggle. Horticultural knowledge and design, in my humble opinion, must go hand in hand.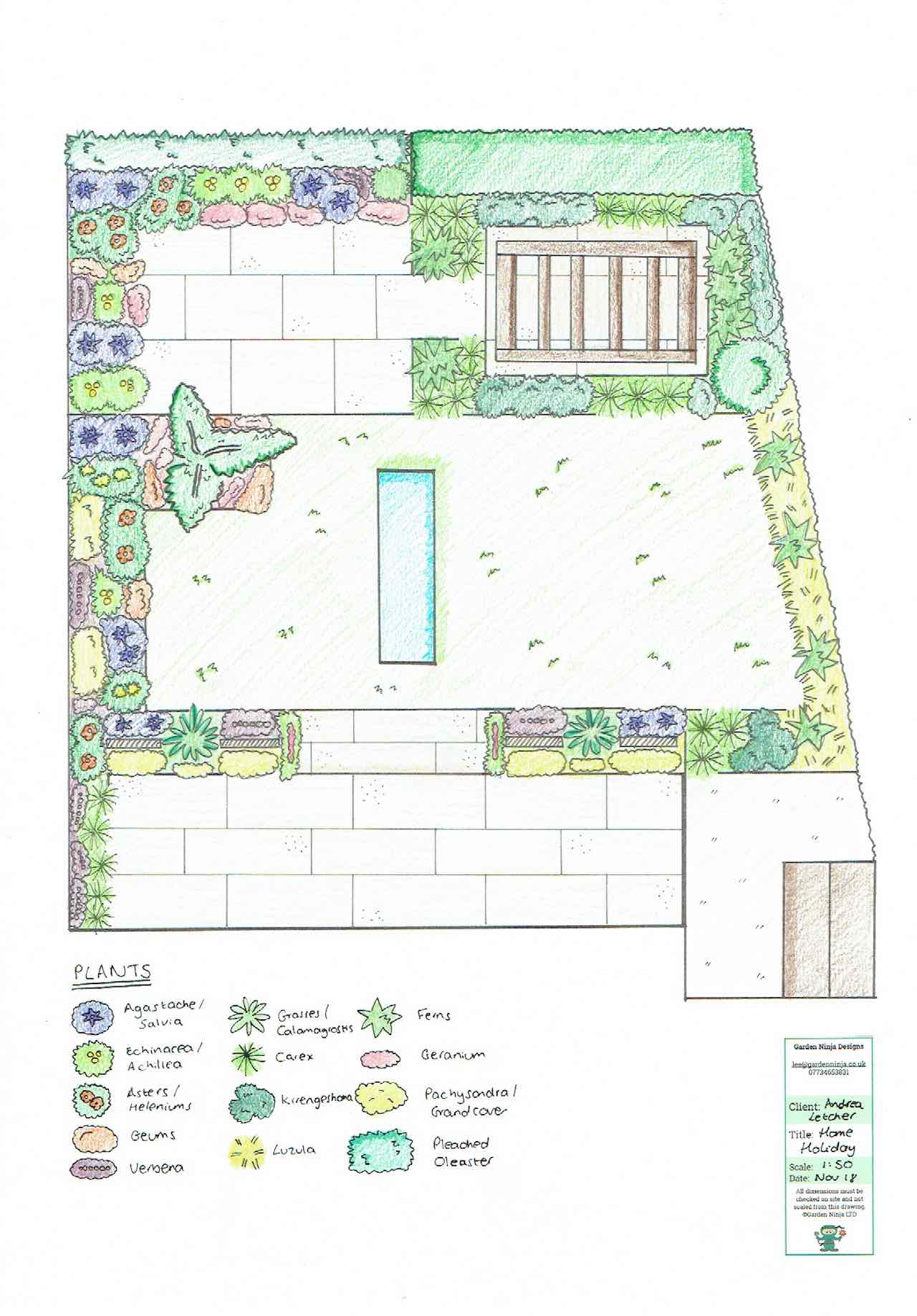 Hand drawn garden plans benefits & drawbacks
More artistic and show more of the flow of the garden
One of a kind and can show subtle variations
Take longer to produce
Significant reworks may require additional costs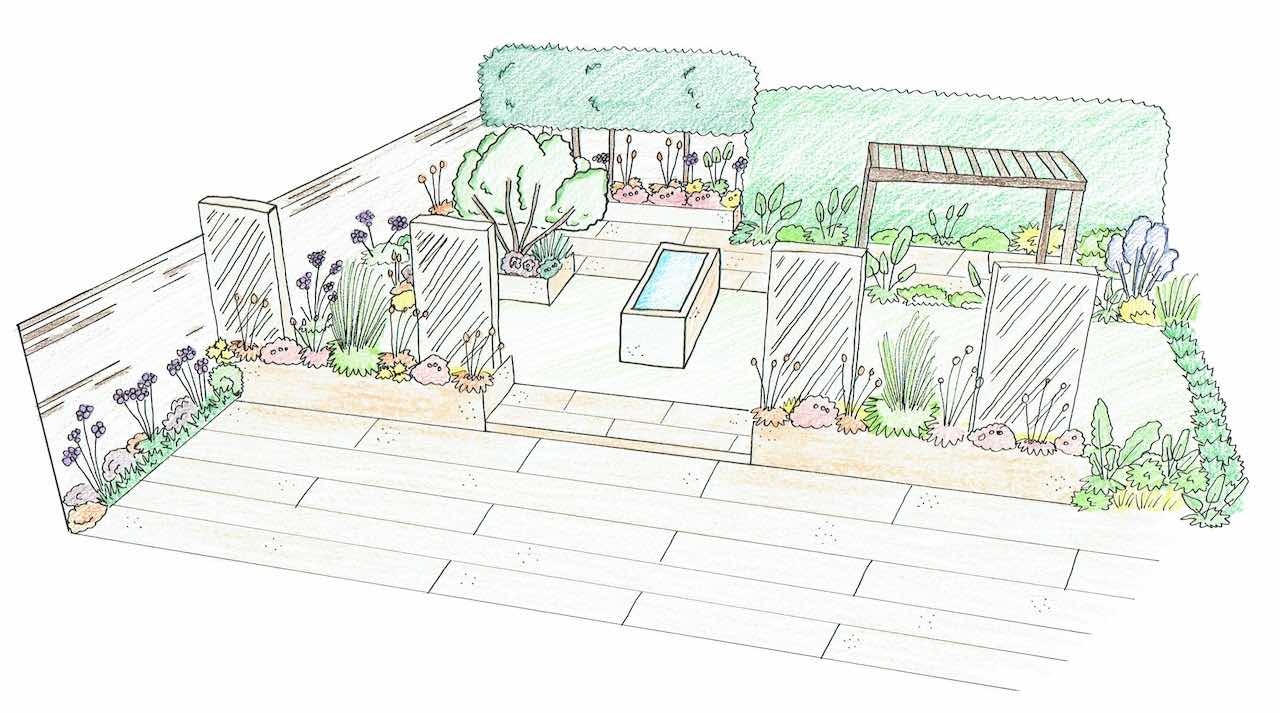 CAD garden plans benefits & drawbacks
Standardised look to garden components
Easier to amend and tweak where necessary
Quicker to produce
Pre-set components ie hard to show subtle variations or bespoke items


Step 5 – Creating your newly designed garden
Finding a suitable landscape construction company can be time-consuming and you need to make sure that you are comfortable with your chosen contractor. I frequently work with builders around Manchester, Liverpool, Southport and Cheshire. Garden Ninja will only make recommendations for those building and landscaping companies who work to a very high standard. Ensuring projects are controlled tightly to time and budget, often the areas that make a project run away with itself.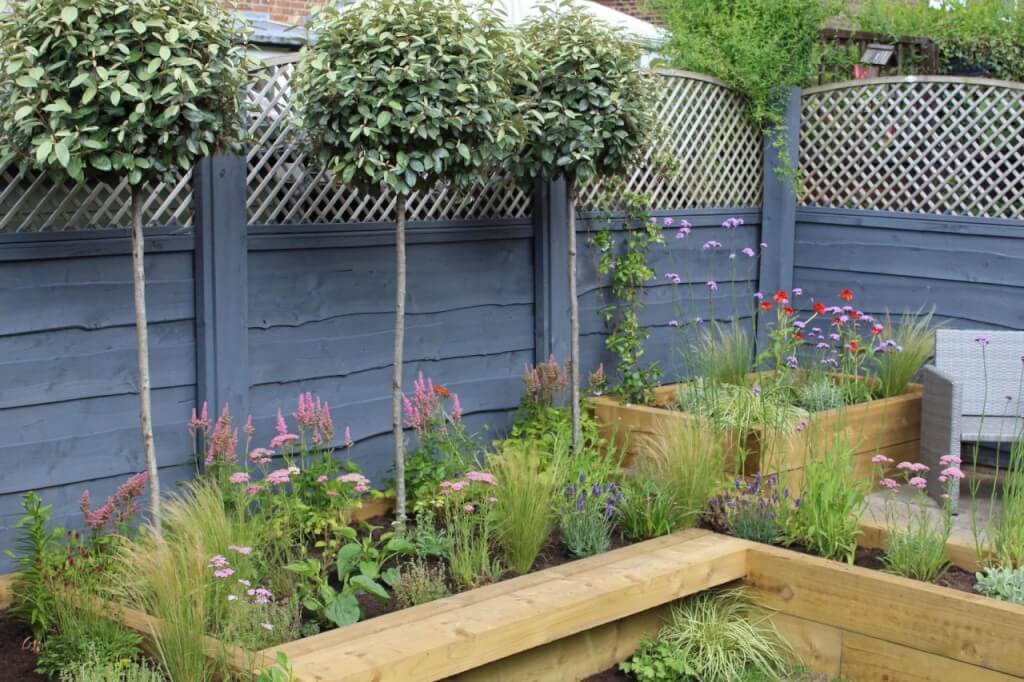 I don't undertake any of the hard landscaping, only the designs and planting plans, as this is a very specific skill which is dependent on the existing plot and foundations. This is something that a builder or equivalent should quote for as this is their area of specialism.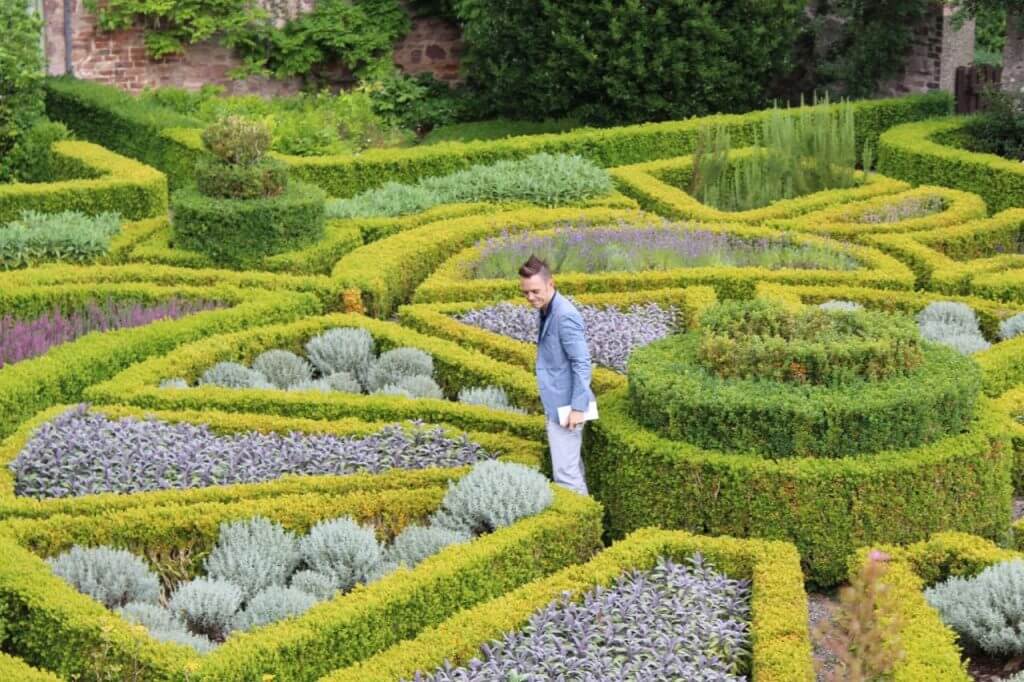 The design plans will help you to quickly get comparable quotes from such builders. Garden Ninja is always here to help you during this process such as suggesting some contractors for your specific plot. Freeindex or checkatrade have excellent work request boards where you can post the details of what you need and let the contractors come to you! Easy!
So there you have it, the full garden design process laid out. I think most would agree it's a very creative and considered piece of work. Indicative prices and costs can be found here which reflex the amount of skill and effort. I take immense care and time with each of my clients, only working with a small limited group each year to ensure they get the detail and attention that a beautiful garden design takes.
Are you yearning for an incredible garden? If so then please get in touch or call on 07734653831 to discuss a garden design.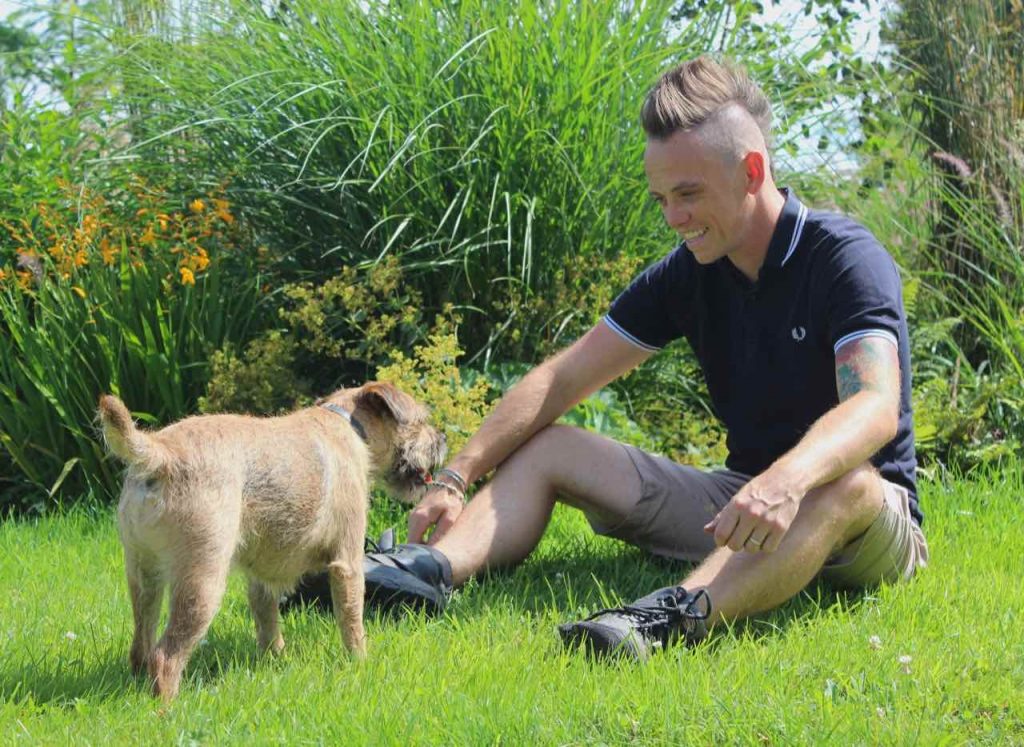 I'm now also offering Online Garden Troubleshooting Consultations with video calls. These are priced at £100 for an hours consultation where Garden Ninja himself can help you troubleshoot garden design queries, plant choices, layouts or other gardening issues.
Why not Tweet, Facebook or Instagram me with your pictures! You can also follow me on Youtube where I've got plenty of garden guide vlogs.