Green roofs are incredibly versatile and beneficial to any garden. This guide on how to fit a green roof will show you how easy it is to green up your back garden shed. What has caused the increasing popularity of green roofs though?
Green roofs can slow down the flow of torrential downpours, enabling sewers to cope better. They also are super drought tolerant whilst keeping temperatures inside the building cooler. Green roofs can encourage wildlife to your garden and reduce the grey landscape of man-made structures. They also increase the lifespan of your roof by reducing UV damage and reducing extremes in temperatures. There really is no drawback to a green roof. Let's start by having a look at one of the most common forms of a green roof. The sedum green roof.
What is a green roof?
Green roofs are made up of a growing 'living' layer of plant material on top of a roof. They require drainage and a substrate or growing medium for them to exist relatively maintenance-free. There are two types of green roof.
Extensive – such as a sedum roof which is low and thin, requires little growing media and preparation. My guide shows the extensive method below.
Intensive – which may be used for growing crops or herbaceous plants. These require more nutrients and growing media and can require specialist fitting due to their weight.


What is a Sedum roof?
A sedum roof is an area of a roof that's covered in a blanket of closely-knit Sedum plants. The roof will have been prepared to house a layer of substrate and then a mat or blanket of sedum. Sedum only requires a very thin layer of substrate and is relatively lightweight. So it is an excellent choice for domestic settings and super easy to install.  Sedum is incredibly resilient and low maintenance and an excellent choice for a low maintenance green roof.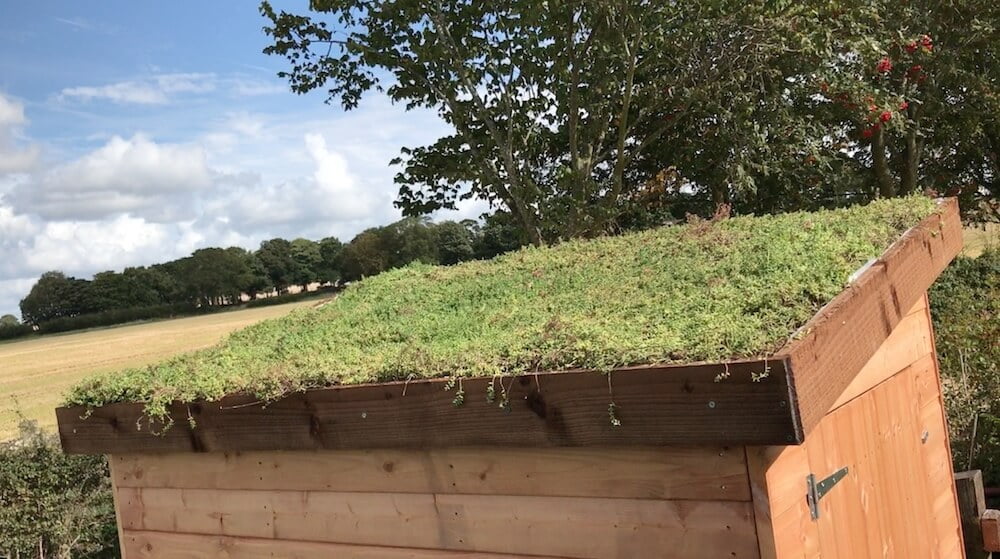 How to fit a green roof
This guide shows you how to fit a green roof to a shed. If you want to fit a green roof to your house or garage it is always recommended that you take specialist advice as drainage and specific protective layers may be required that are usually out of the skills of most common gardeners! This sedum green roof and its components for my video guide were supplied by Green Roofs Direct. They are one of the only suppliers to be fully carbon neutral, cut their Sedum rolls only when ordered and also offer sea hardened Sedum. They really are the top dogs of green roof supplies!
When fitting a green roof to a shed make sure that your shed roof can take the increased weight load from a green roof. It is always best when buying a shed for this purpose to go for a reinforced shed. Alternatively, you can reinforce and brace the internal shed structure and roofing joists before fitting.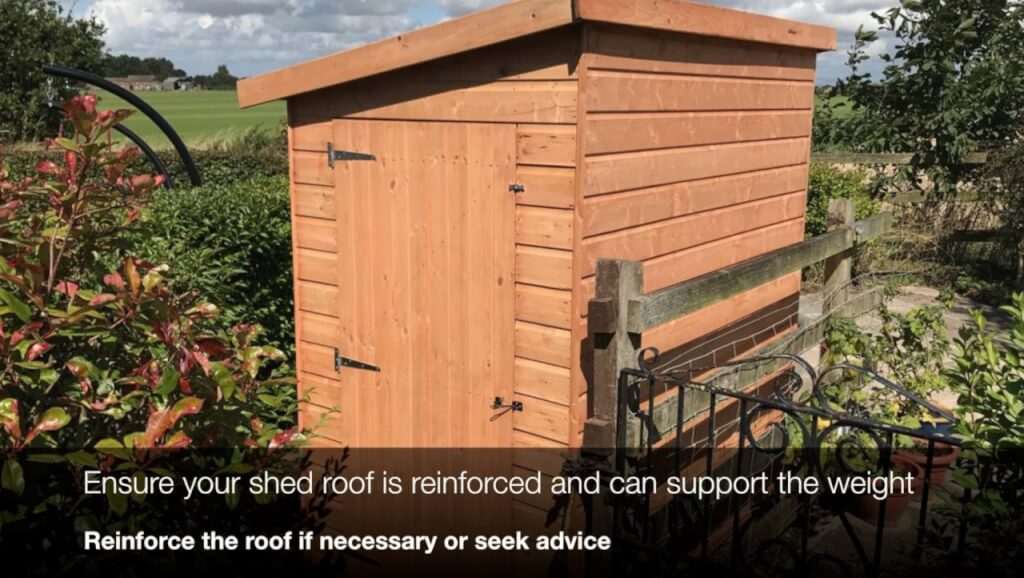 Green roof installation Guide
You will need the following tools to fit your own green roof
Sedum blankets
Substrate for the sedum to root to
Protective fleece
Waterproof membrane or pond liner
Staple gun
Tanalised timber to build a 3cm high lip around the existing shed roof
Scissors
Screw driver
Drill and bits
Rake
Reinforced shed
1.Build the tanalised wooden roof frame
You will need to build a tanalised wooden frame to your existing shed roof. In this example, I have used a pent shed roof, rather than an apex, which is easier to demonstrate on. Build the frame so it provides a 3cm lip around the roof felt for the substrate and sedum blanket to be placed into. Leave the front lip (lowest part of the roof) off until you've fitted the waterproof membrane.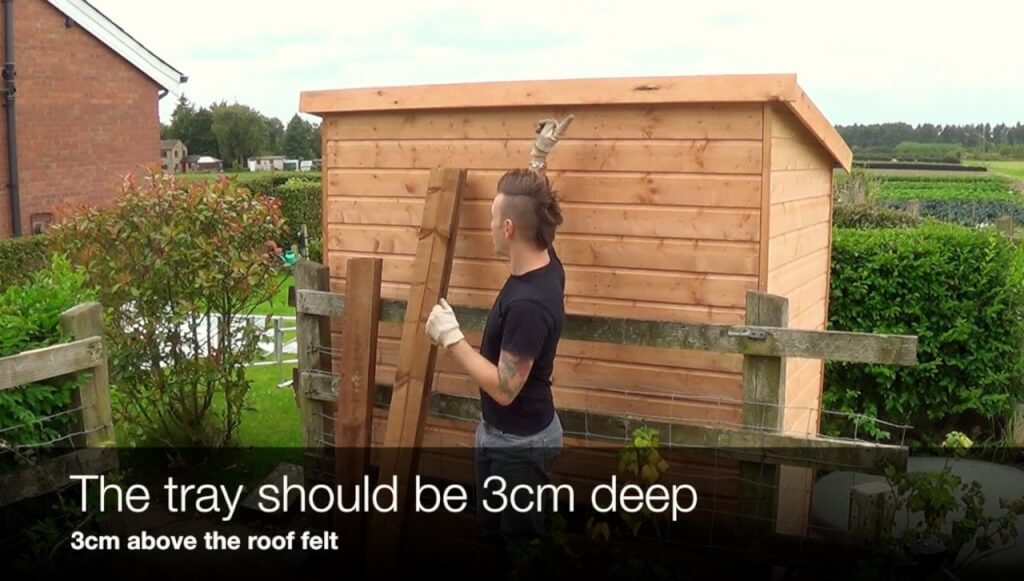 2. Attach the frame with galvanised decking screws, these are rustproof. Pre-drill pilot holes so you don't split the wood.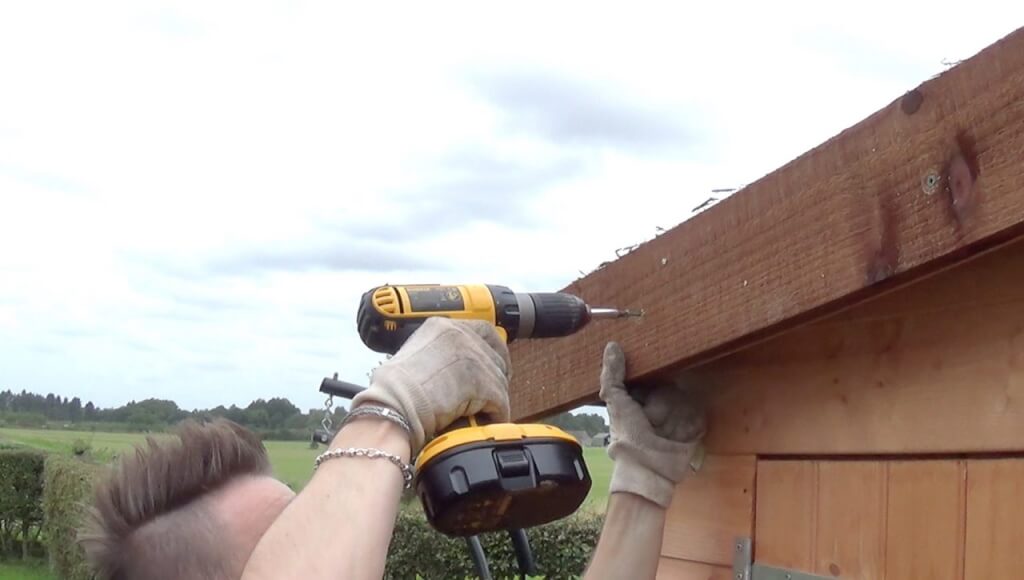 3. Fix a waterproof membrane to the shed roof
Once the frame is attached measure and cut to size a waterproof membrane or piece of pond liner. This is used to then attach inside the frame to make the existing felt roof completely watertight. Use a heavy-duty staple gun to carefully attach the waterproof membrane to the inside of the frame creating a water proof frame within the frame. This means that the water that filters through the sedum can drain quickly. If not the damp Sedum in bad weather can sit wet on the felt and cause it to degrade quickly. Use a staple gun to carefully attach this.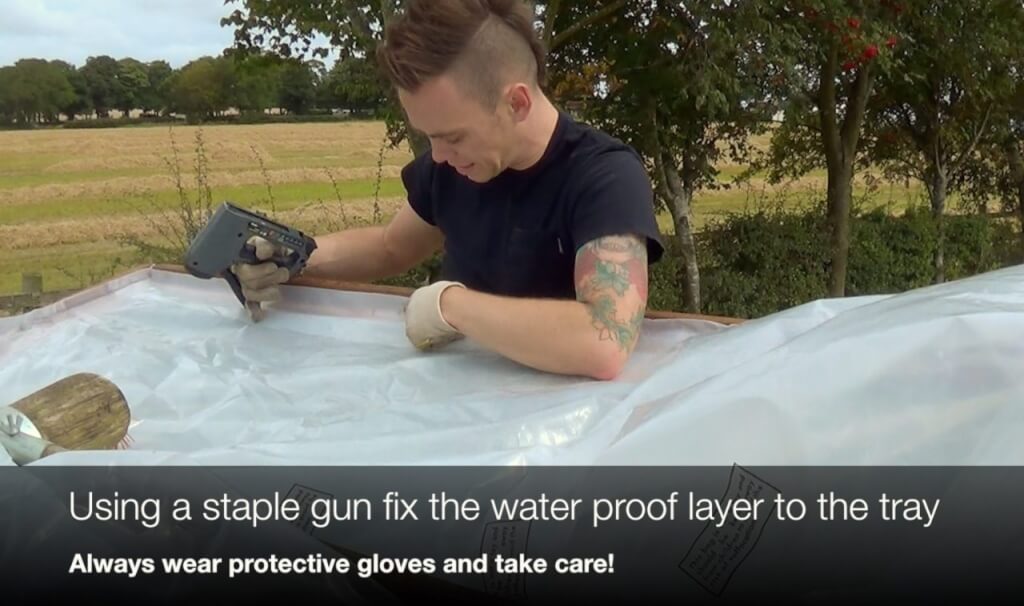 Once the waterproof layer is in fit the final front part of the frame. Leave the front water proof membrane overlapping the edge of the roof felt, this allows water to drain off only at this point. So this front point will fold over the roof felt and the front lip holds it into place.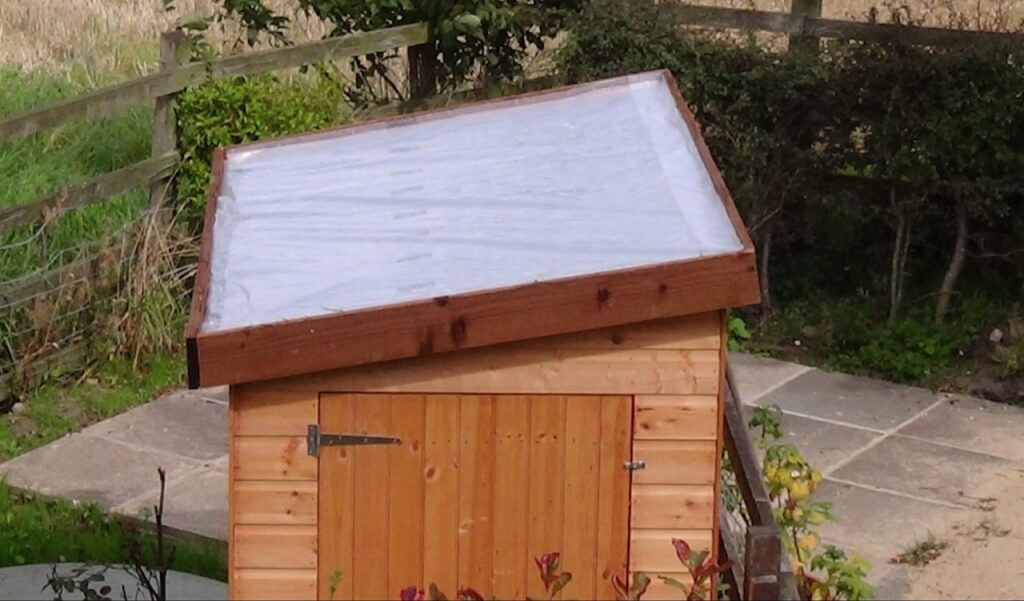 4. Add a layer of protective fleece to the green roof
Then cut the same size in protective sedum fleece. This acts as a barrier for the sedum as it grows and its roots spread to form a mat. It;s impermeable to the roots and again helps protect both the roof and the sedum.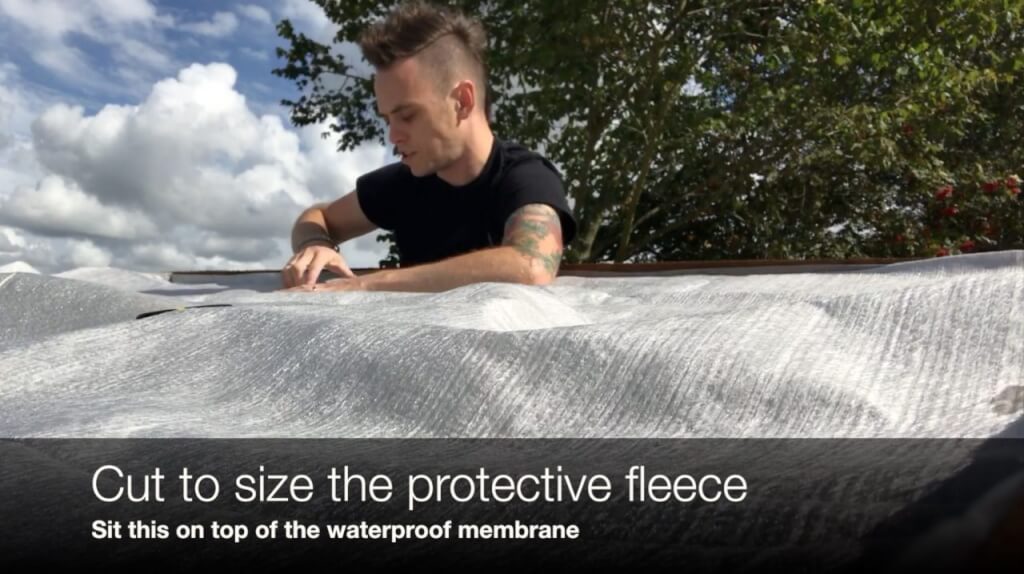 5. Add a layer of growing substrate
Spread out a 2cm layer of growing substrate. The growing substrate should be low in nutrients, absolutely no compost or top soil. It should be made out of inert crushed rock, sand and grit so it is free draining.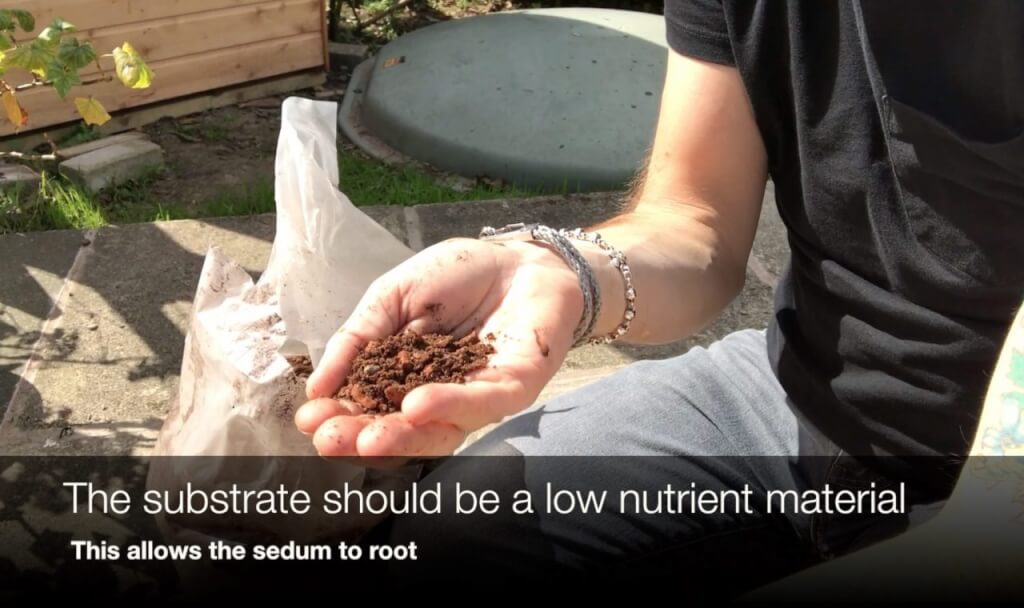 Spread this neatly using the back of a rake across the roof for even coverage. A 2cm layer is sufficient.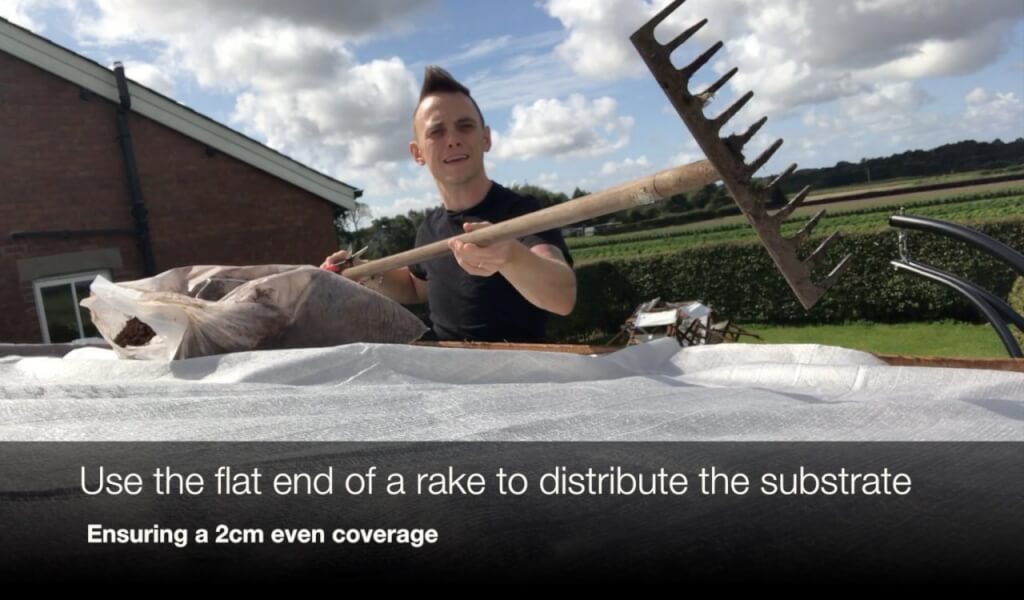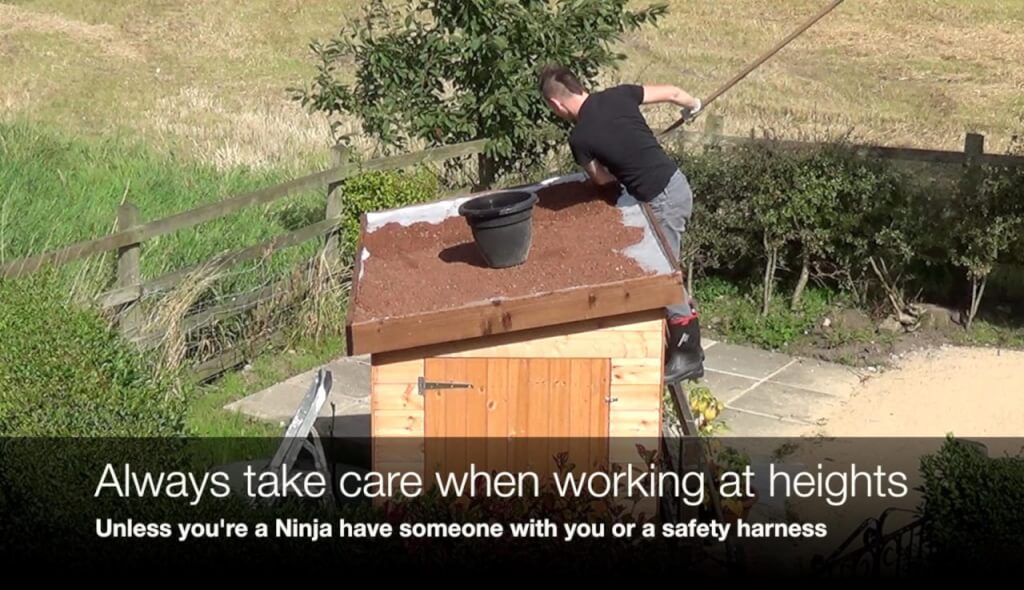 6. Lay your sedum blankets
Cut to size your sedum blankets such as the ones I have used from Green Roofs Direct. Water them before you install and then lift and unroll them on the roof. Ensure all joints are butted up tightly. This example uses Sedum album also known as White stonecrop. It's a little like laying turf, you can see my guide for that here!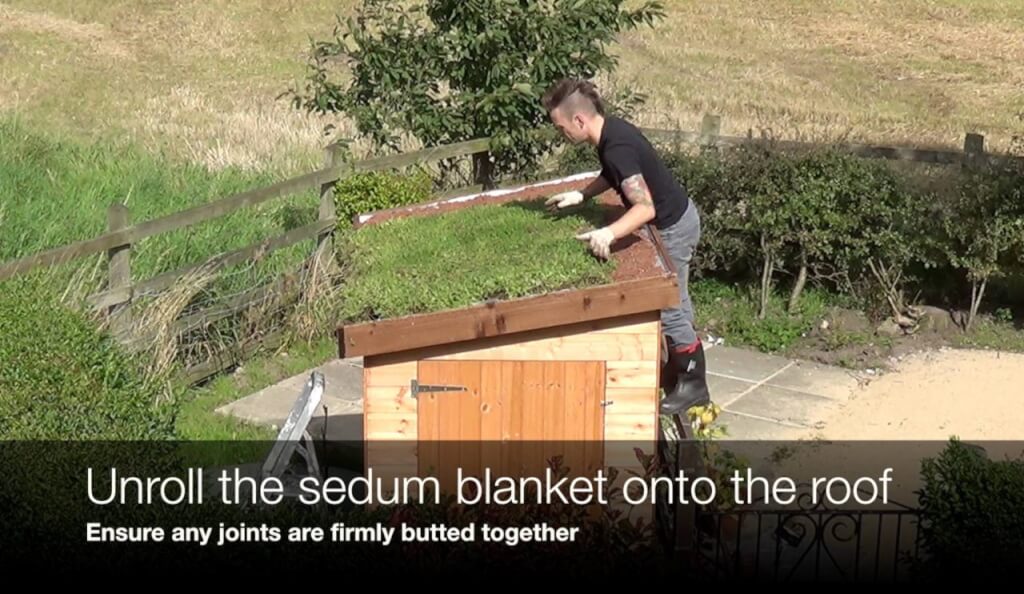 7. Water your new green roof
Once installed give you green sedum roof a good water twice a week for the first few weeks until established. There you have it a beautiful and ecologically sound green roof!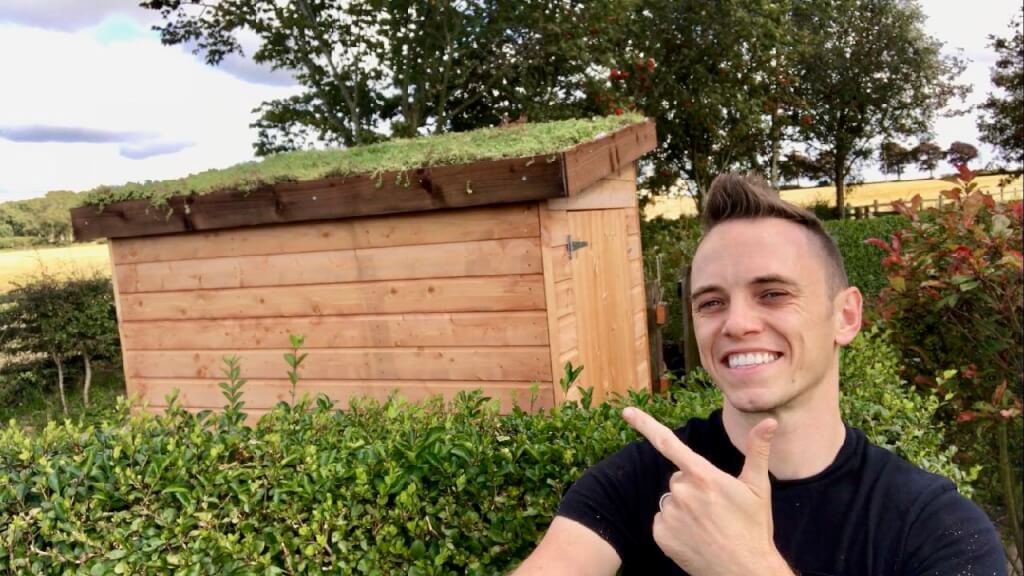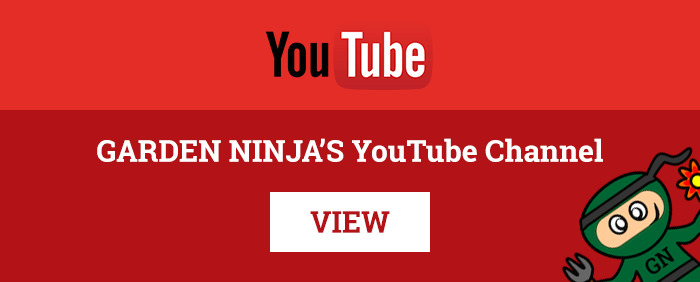 Benefits of a green roof
Weather adaptable: Sedum, for example, can survive in temperatures from -25-40 degrees
Low nutrient requirements
Biodiverse: Green roofs dramatically increase beneficial insects and wildlife
Drought tolerant: Sedum can survive up to 100 days without water
Disease tolerant
Reduced pollution as green roofs can absorb air pollution
Slowing down the flow of rain water helping reduce flood risks
Protection for roof surfaces increasing their lifespan
Your green roof should bring you many years of lush green coverage. It is important twice a year to provide it with a balanced fertiliser in granular form. It's also advisable to check it periodically to remove any weeds that may take seed there and remove any spent flowers. Other than that it is pretty much maintenance free!
So why not give mother nature a helping hand and also reduce all that run off of rainwater by installing a green roof! Let me know or share if you have found this guide useful!