The Garden Media Guilds annual awards are a pretty star-spangled affair. Set in the Savoy (which have toilets that challenge the Bellagio in Vegas) its a celebratory event where journalists, photographers, producers, bloggers and other garden media folk gather to see who is crowned the winner in the categories.
Social Media Influencer of the Year 2018 Finalist
I was delighted when I heard I'd been nominated and chosen as a finalist for one of the 18 or so awards. They don't tell you, so naturally, I was thinking it's probably not the lifetime achievement award, cross that one off the list. So off I set on my journey down to the Savoy, waving goodbye to the North to enjoy a day of networking, fine wines and Instagram worthy food. Oh and yes some awards.

The great thing is the attendees are just as excited about catching up with old friends than the competition of winning. In fact in the week leading up there was a palpable sense of excitement across Twitter from fellow Bloggers all building the hype, not about winning awards, but about catching up with each other.
Why not get some cardio in before the awards?
After a nightmare train journey, a test of my cardio as I ran through London to the Savoy and plenty of 'high wind drama' I arrived 90 minutes late. Thanks to my GCSE drama 'choose your attitude' I was able to arrive cool calm and collected, channelling carefree Diana Ross as I walked in late and missed the starters. Though in reality, I think I probably looked more like I'd run for 20 minutes in a three-piece suit arriving like a wheezing asthmatic. Challenge Aneka made it look easy.
It turns out I was nominated for the Social Media Influencer of the Year 2018 GMG Award. Wow. How exactly did that happen? I looked at the other finalists, James Wong (100,000 twitter followers), Charles Dowding (90,000 Youtube subscribers) Nora Wallaya, and Grow Like Grandad (a fellow blogger, twitter expert and #allotmentfashionweek friend) and then me the self-titled Northern Sweetheart. With my rose tinted glasses adjusted and my Jane Macdonald optimism mindset, I thought, just go with it.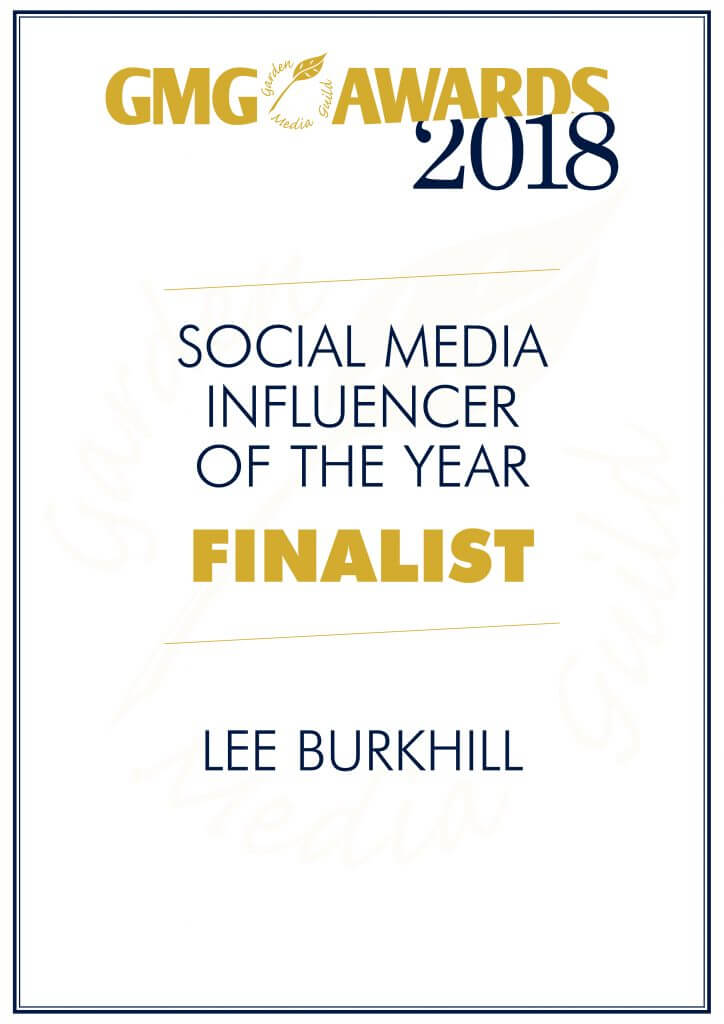 Well, naturally I didn't win. That went to Charles Dowding whose no-nonsense approach I absolutely love. But that really didn't matter given the worthy finalists who have worked as tirelessly as I have, the fact the wine was delicious and that I'd dropped a dress size running across London. It has however made me reflect on my journey into the unknown of Gardening media. Sat at the Savoy thinking how has this happened in 3 short years? The answer lies in part with the Garden Blogger Community.
The Gardening Blogger Community
It got me thinking though about the community aspect of gardening especially with blogging, vlogging and social media. I started my journey into Garden Design as a happy accident. A hobby that got out of control, probably fueled by those rose-tinted glasses and some friends shouting 'you go girl' at me like RuPaul.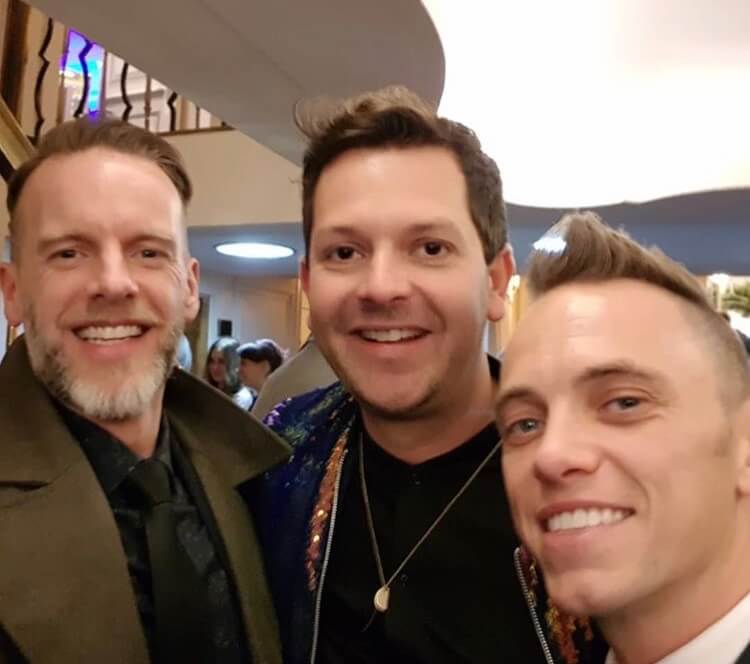 Over the last few years, I've met some absolutely wonderful people in my journey into horticulture. The most enthusiastic and welcoming are the #gdnbloggers each with their own sense of style and specialisms in gardening. Covering a plethora of grow your own, planting tips, recipe ideas and gardening anecdotes.
It would be easy for this group to become hyper-competitive in reaching out for twitter space and blog views. The reality, however, is that everyone is quite happy to coexist. To all of us finalists, the cheers were loud and proud during the ceremony. Caro Shrives, won Blog of the Year, to rapturous applause from all her fellow bloggers. Almost like a collective victory. After the awards, we moved to the pub next door. Like a high school reunion, a mass of online bloggers, vloggers and podcasters swarmed together. Chats covering collaborations, plans for next year and who had grown what new weird and wonderful variety of produce. A true melting pot of enthusiasm and community spirit.
Stronger together than apart
As I again raced back to the train to come back home I reflected on the wonderful achievements of our garden blogging community. It may sound trite to say I've made lifelong horticultural friends in such a short period of time. However, that's how I feel and I'd rather be proved wrong than live my life with cynicism and mistrust. Common traits in our digital age of sometimes faux-socialising in an online world.
This year I've met so many of the online Gardening Community whether at flower shows or with collaborations online. Grow like grandad collared me at Chelsea, I stood sweltering with the Chatty Gardener in a glasshouse discussing press day nerves, whilst she nursed her arm injury before receiving the hug of my life from the lovely Annabell from Life at No 27.
Both Agents of Field and the Skinny Jean Gardener have been great sounding boards over the year as we share our experiences to encourage each other. Being part of the frankly ridiculous #allotmentfashionweek and some of the daft tweets with Sharpen your spades were comedy gold. In fact, these moments alone brought me the biggest sense of achievement this year. That the community I was part of was real and not just a series of zeros and ones online.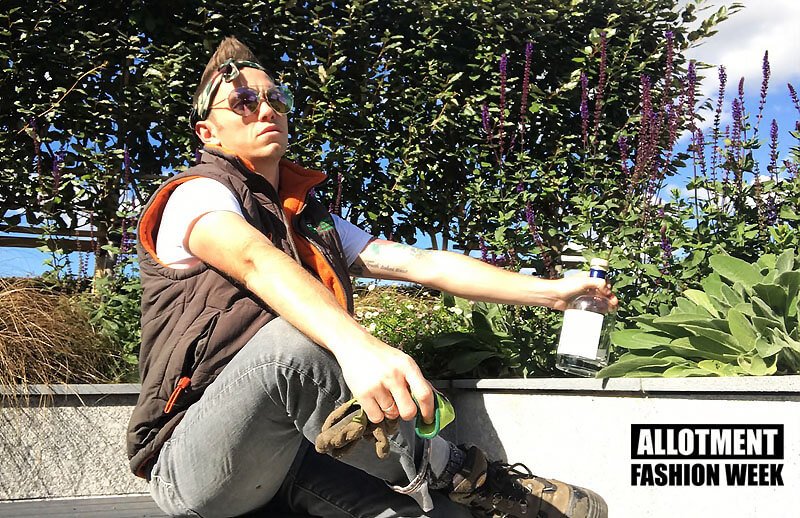 Final Thought
So what is my final thought? My lesson of the day? Pearl of wisdom? Don't be afraid to put yourself out there, share your ideas with fellow gardeners. Because the more you put out there, the more you give freely, the stronger our community will be. Not for winning awards, but for the freedom that gardening brings us all. The success of having one of the greatest gifts in the world.
The freedom to grow.